NSS — Set up and Decoration
Umbro 95, lo stile sul campo
Production of fabric flags, pre-spaced adhesive films for floor, decorative panels and plexiglass cases for displaying historical t-shirts. Heat-transfer production for live printing sessions with Umbro t-shirt customization.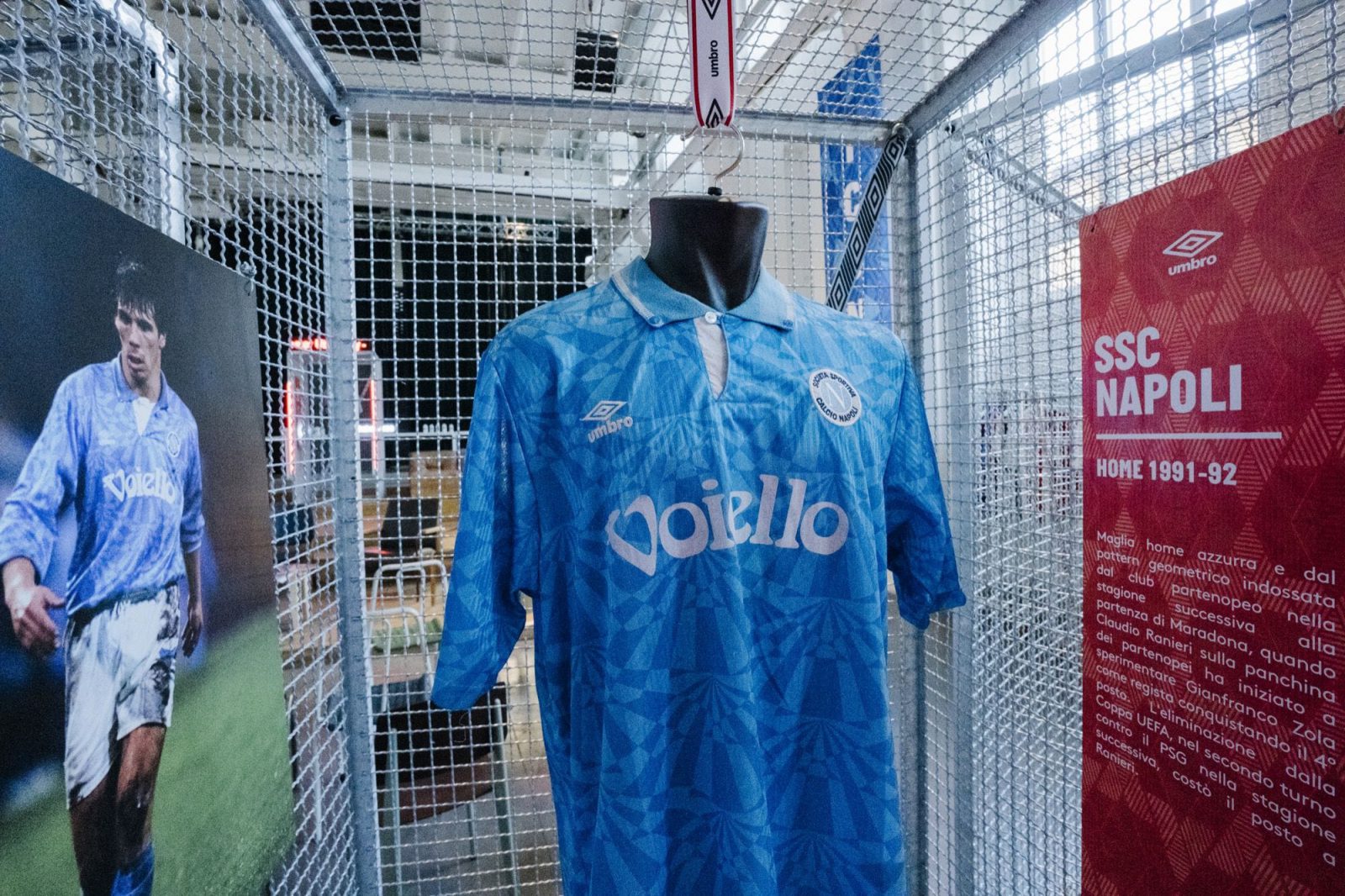 "Telling the culture of football through the most iconic object of this sport: the t-shirt". For the exhibition dedicated to Umbro soccer t-shirts produced between the 80s and 90s, created by NSS in collaboration with Classic Football Shirts, we took care of the decoration of Spazio Base Milano, location of the event. During the days of the exhibition, live printing sessions were held where each guest was able to personalize their Umbro shirt with heat-transfer graphics produced by our laboratory.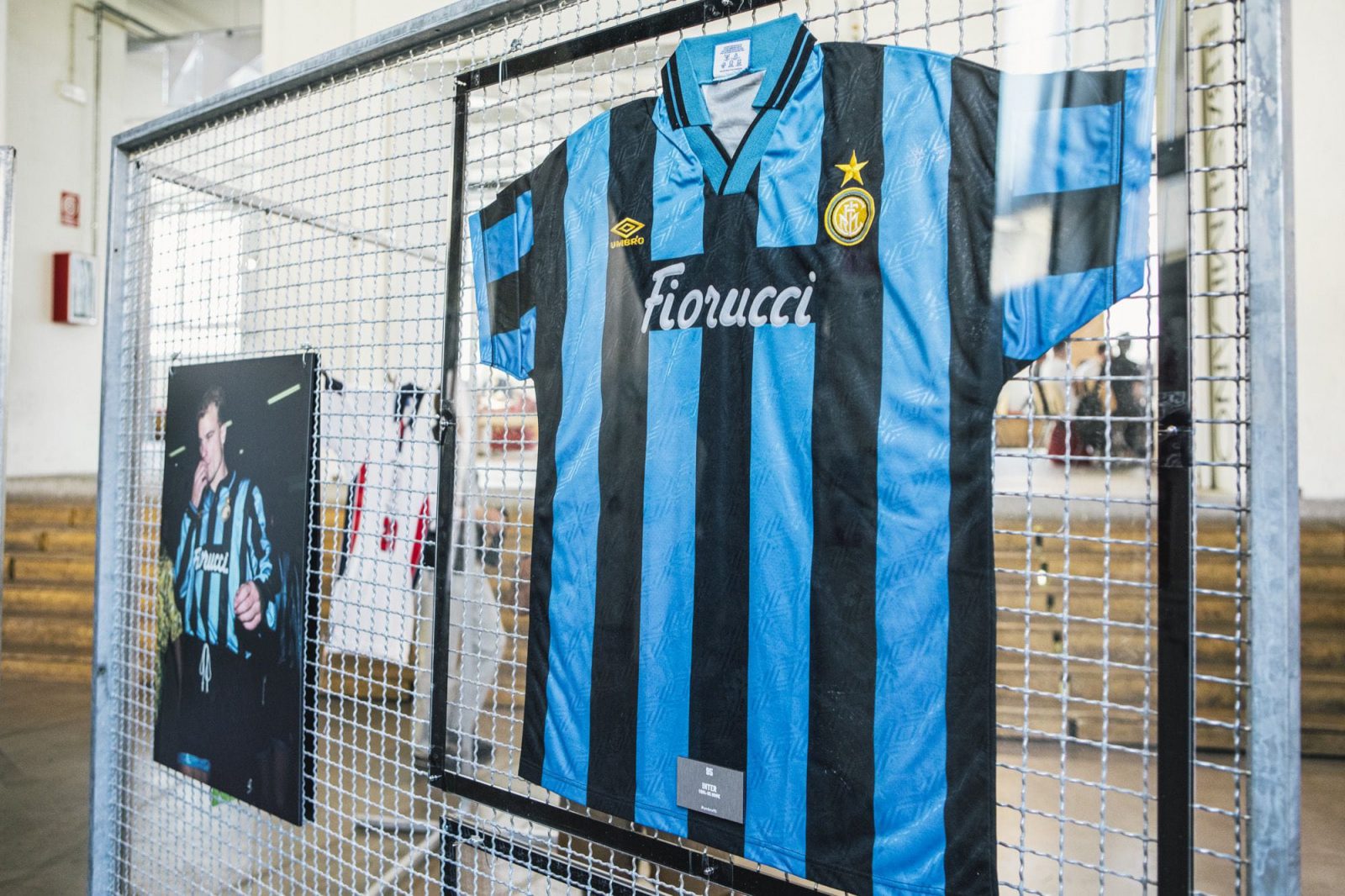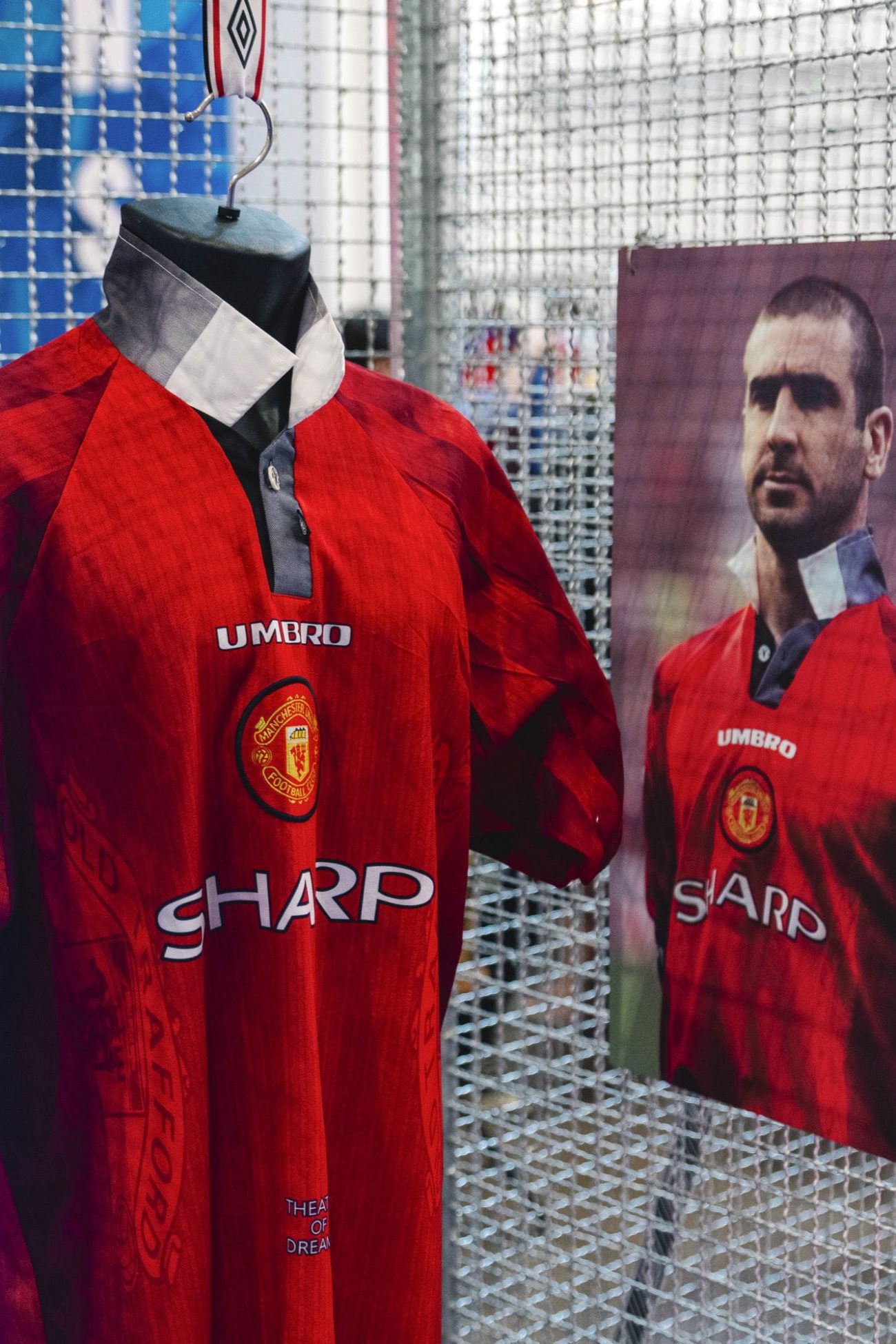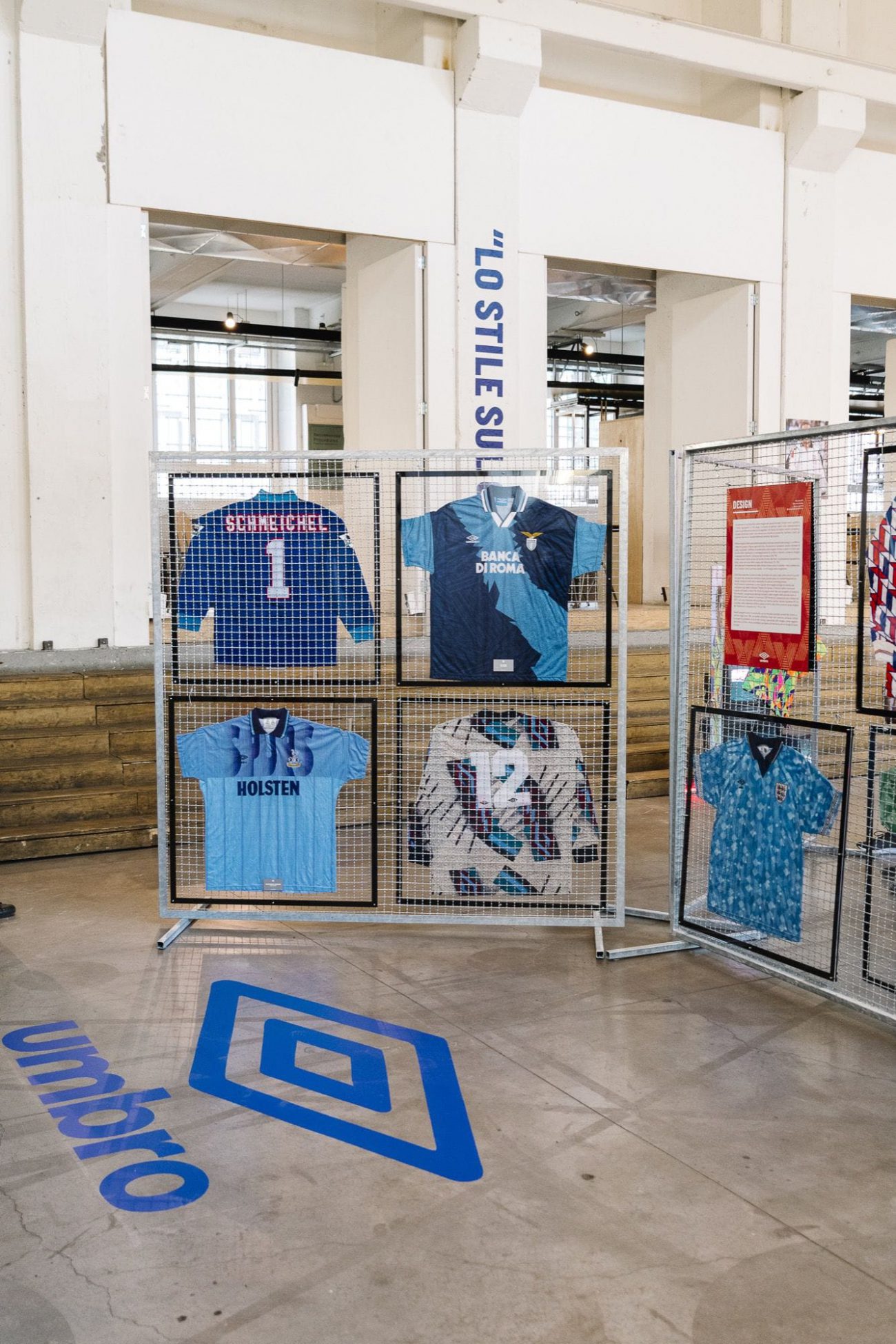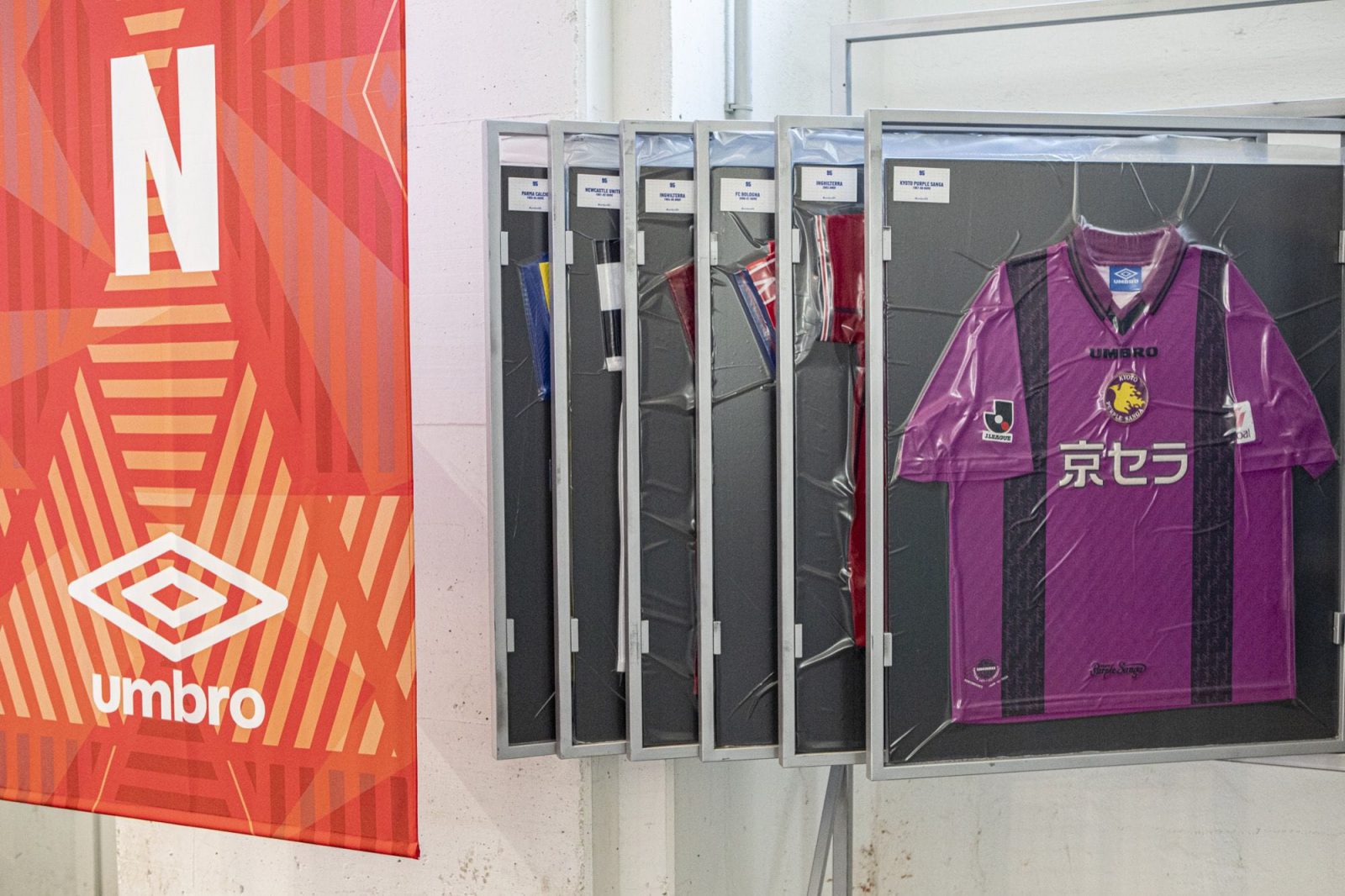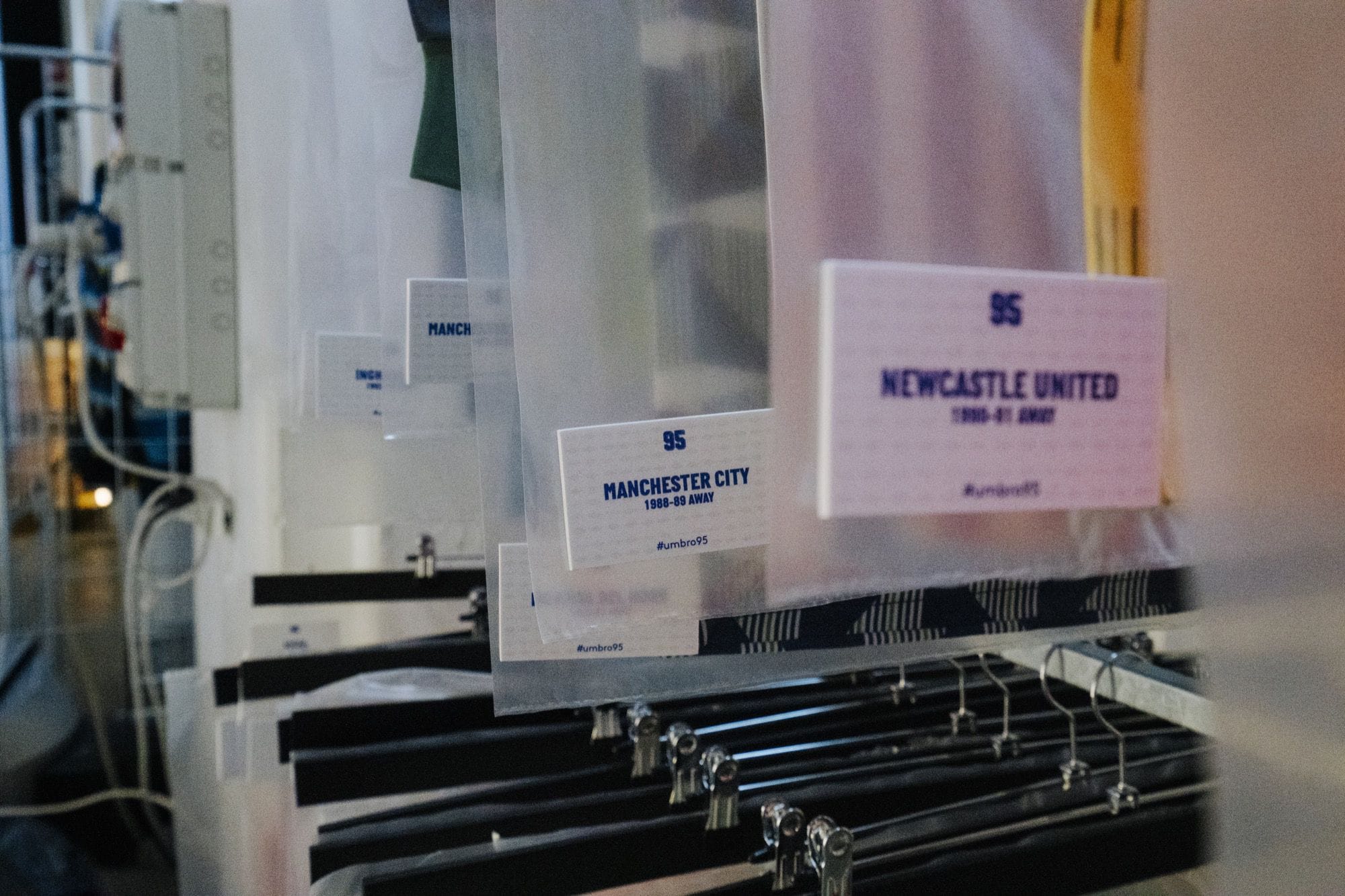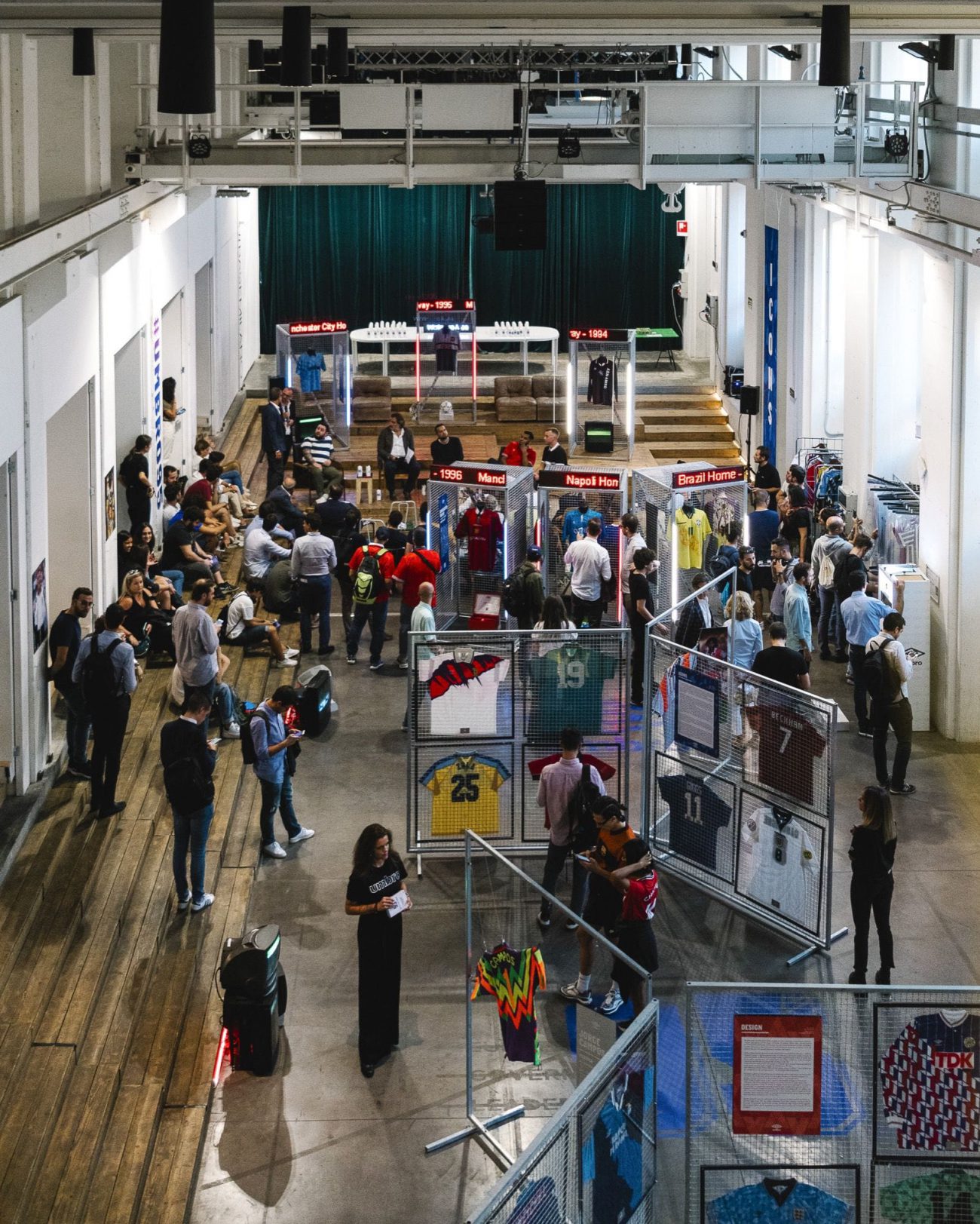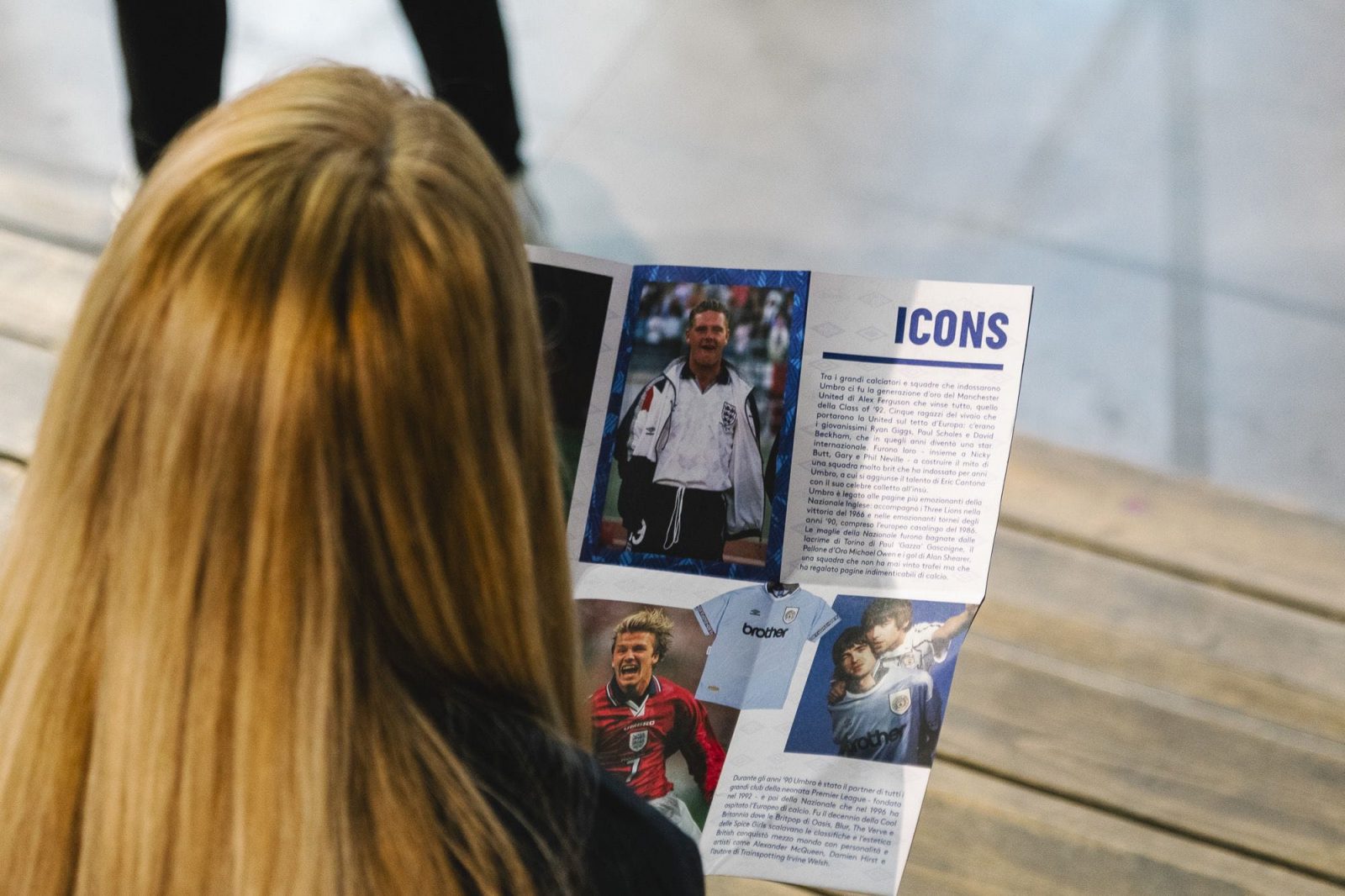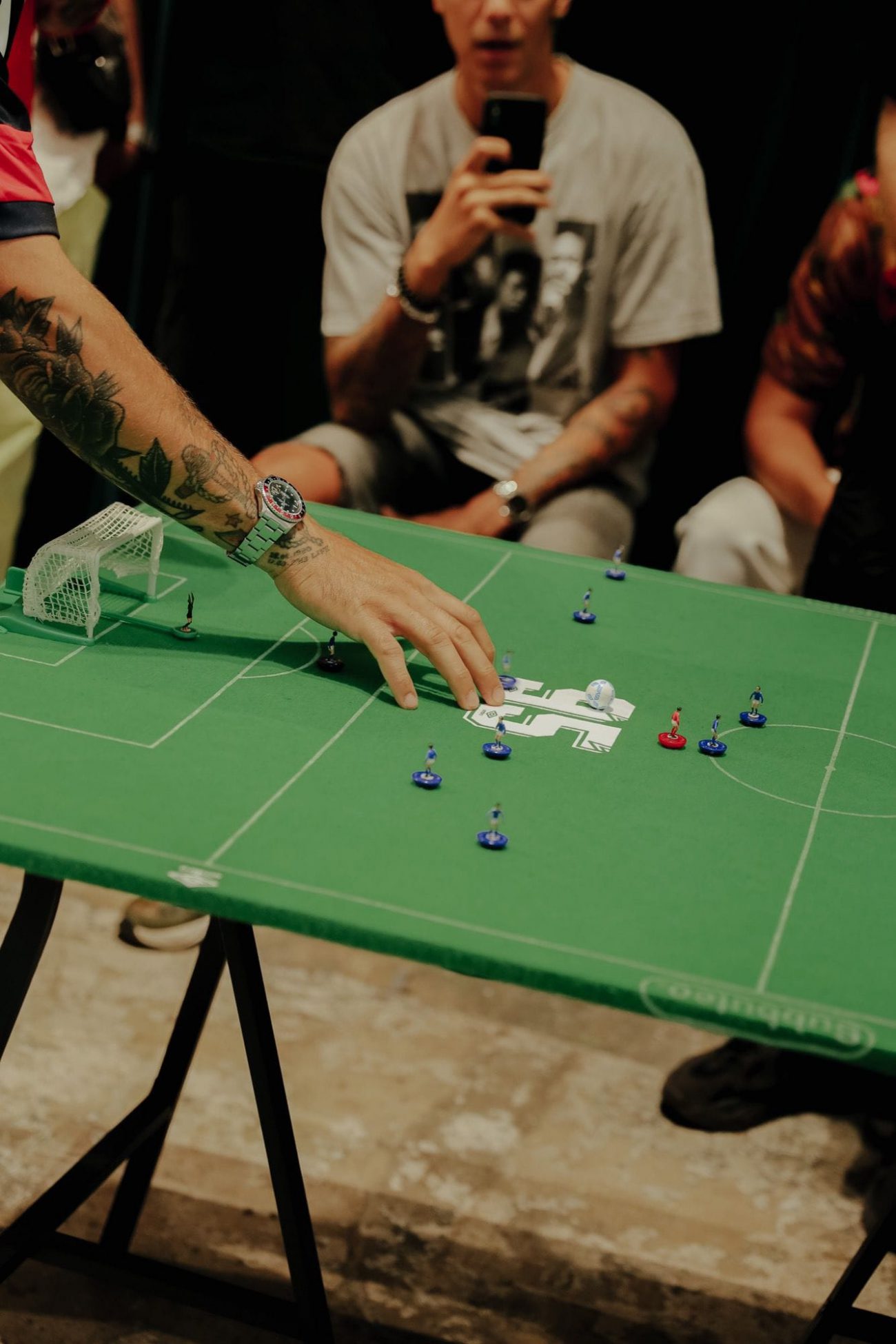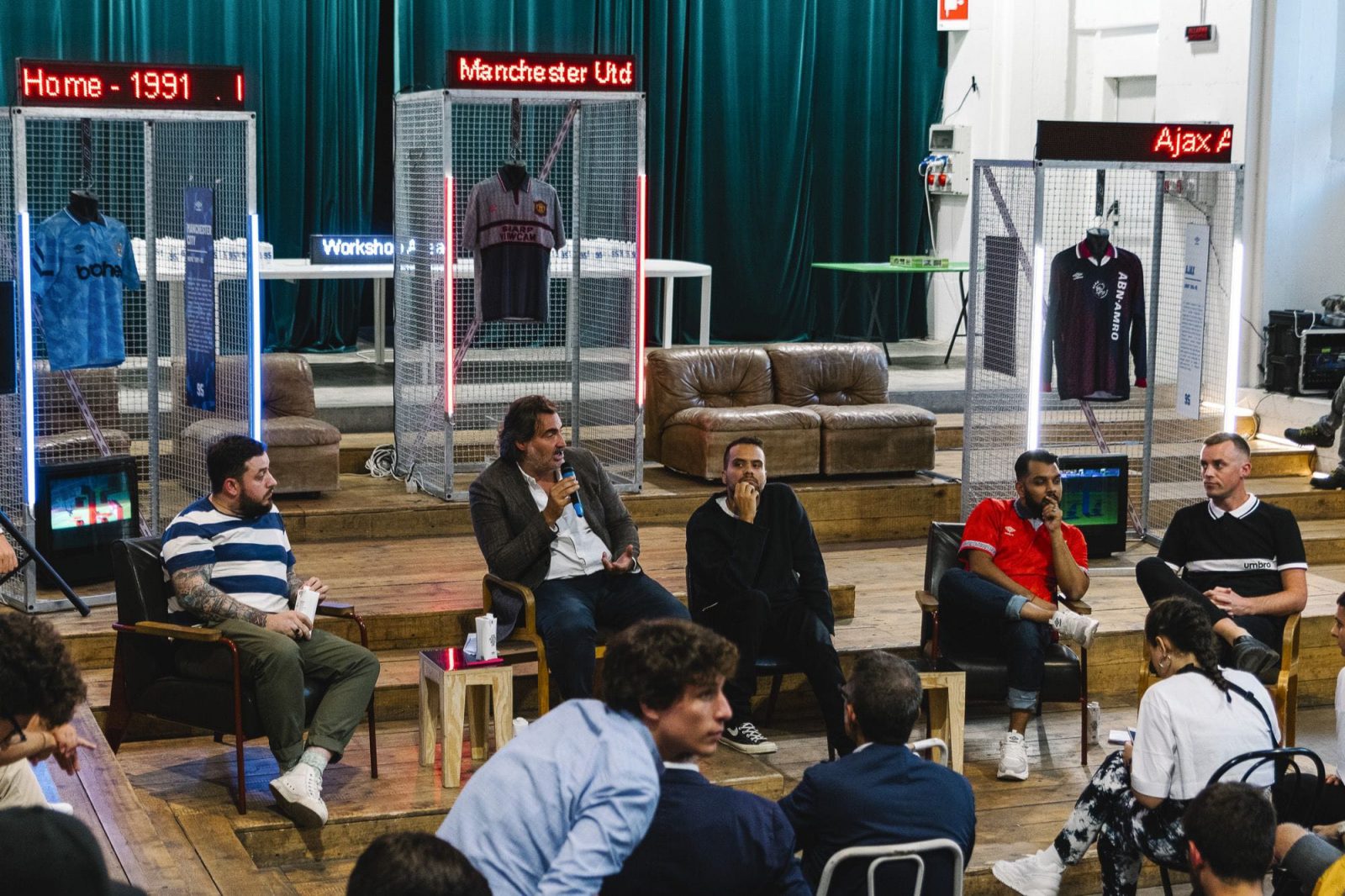 CREDITS
Creative direction, photo, and event production NSS Factory.
Project 1600studio.