Octopuss — Set up and Decoration
Octopus Brand x Rick&Morty @Ginnika Roma
Production and set up of decorative panels, flooring and customized shelves for exhibition corner scenography.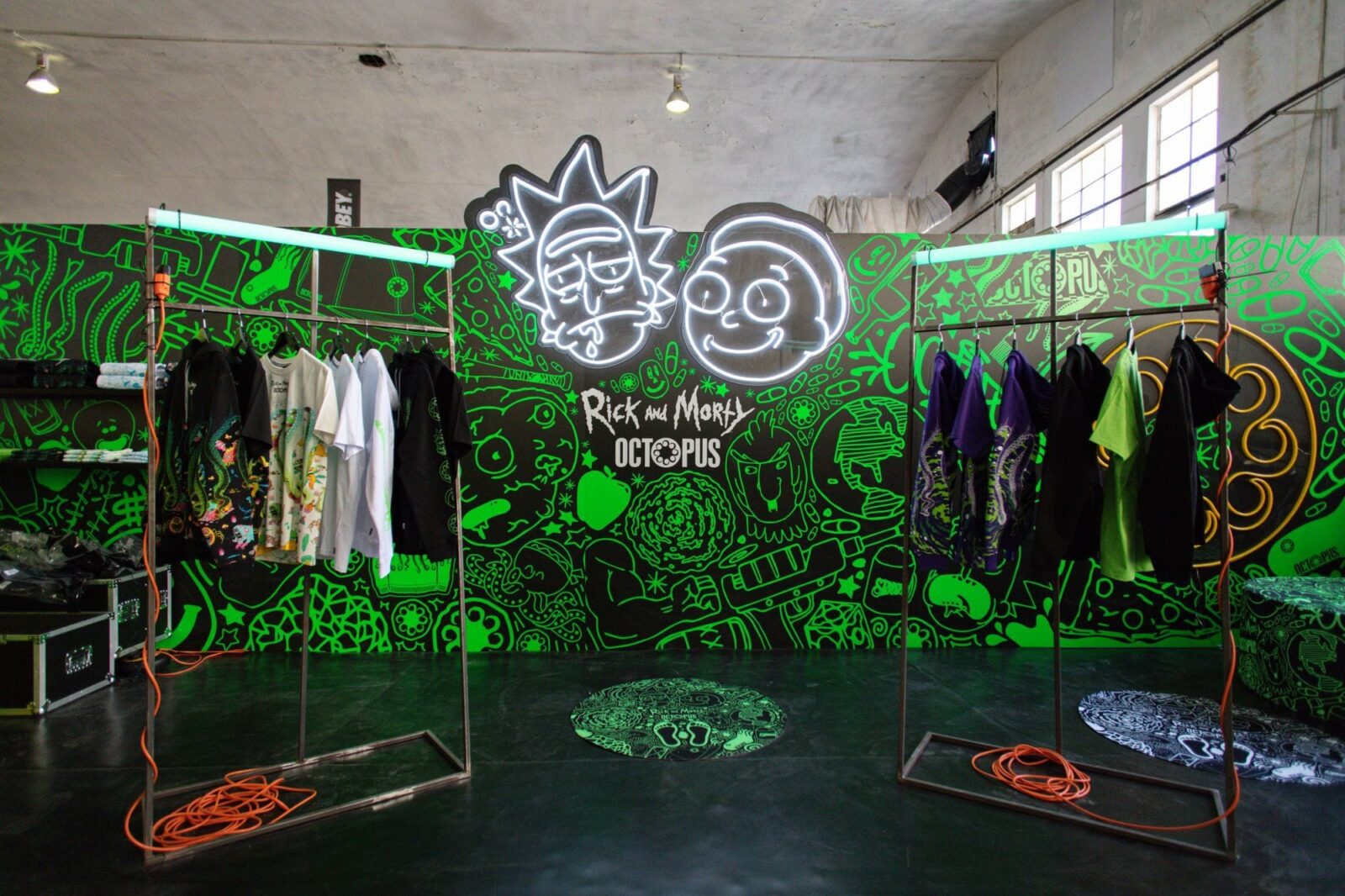 On the occasion of the famous Ginnika event, dedicated to urban culture, Octopus Brand previewed the second clothing collection dedicated to Rick&Morty. The exhibition stand, all with a fluorescent green theme and neon lights, was set up at the Ragusa Off post-industrial space in Rome.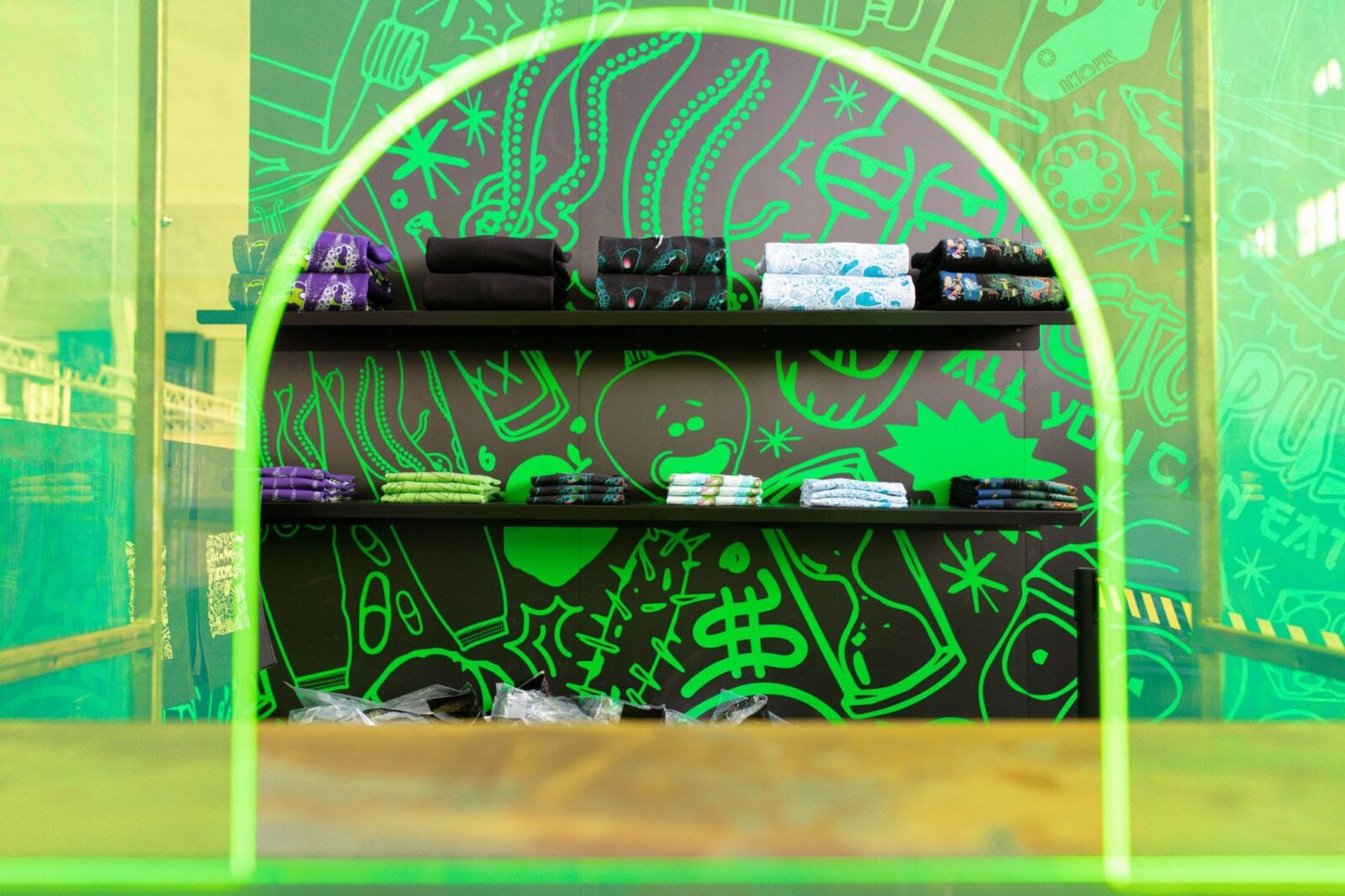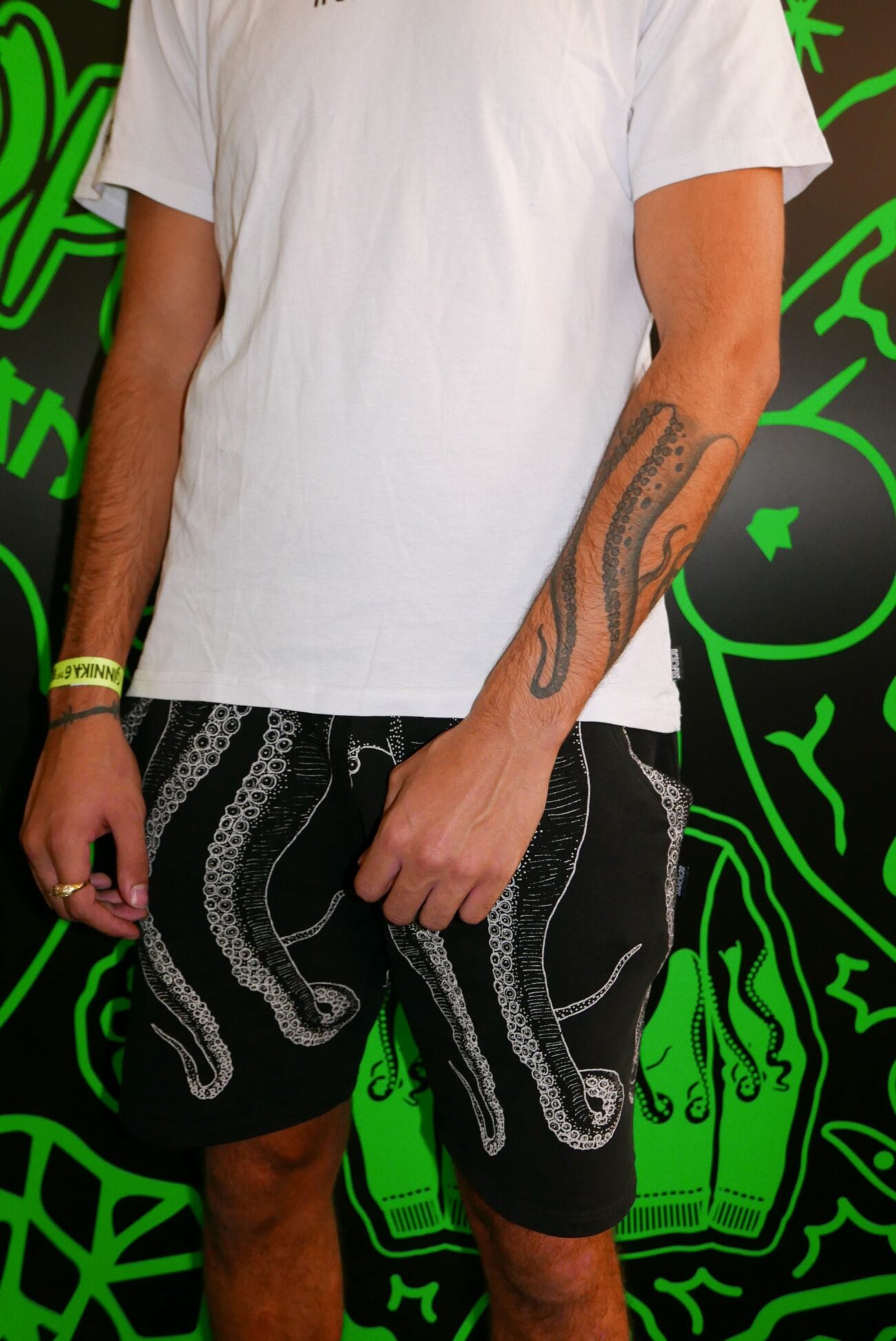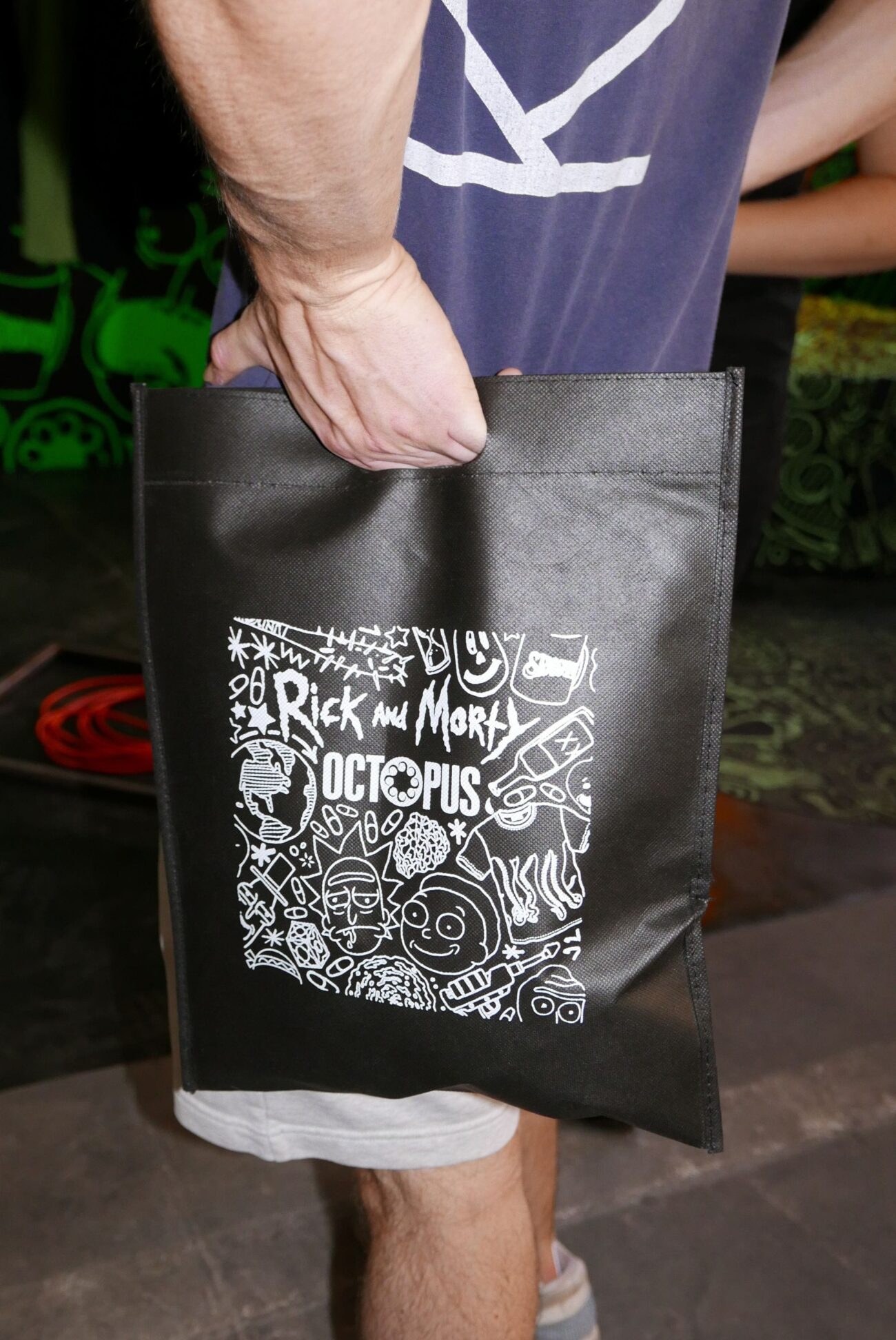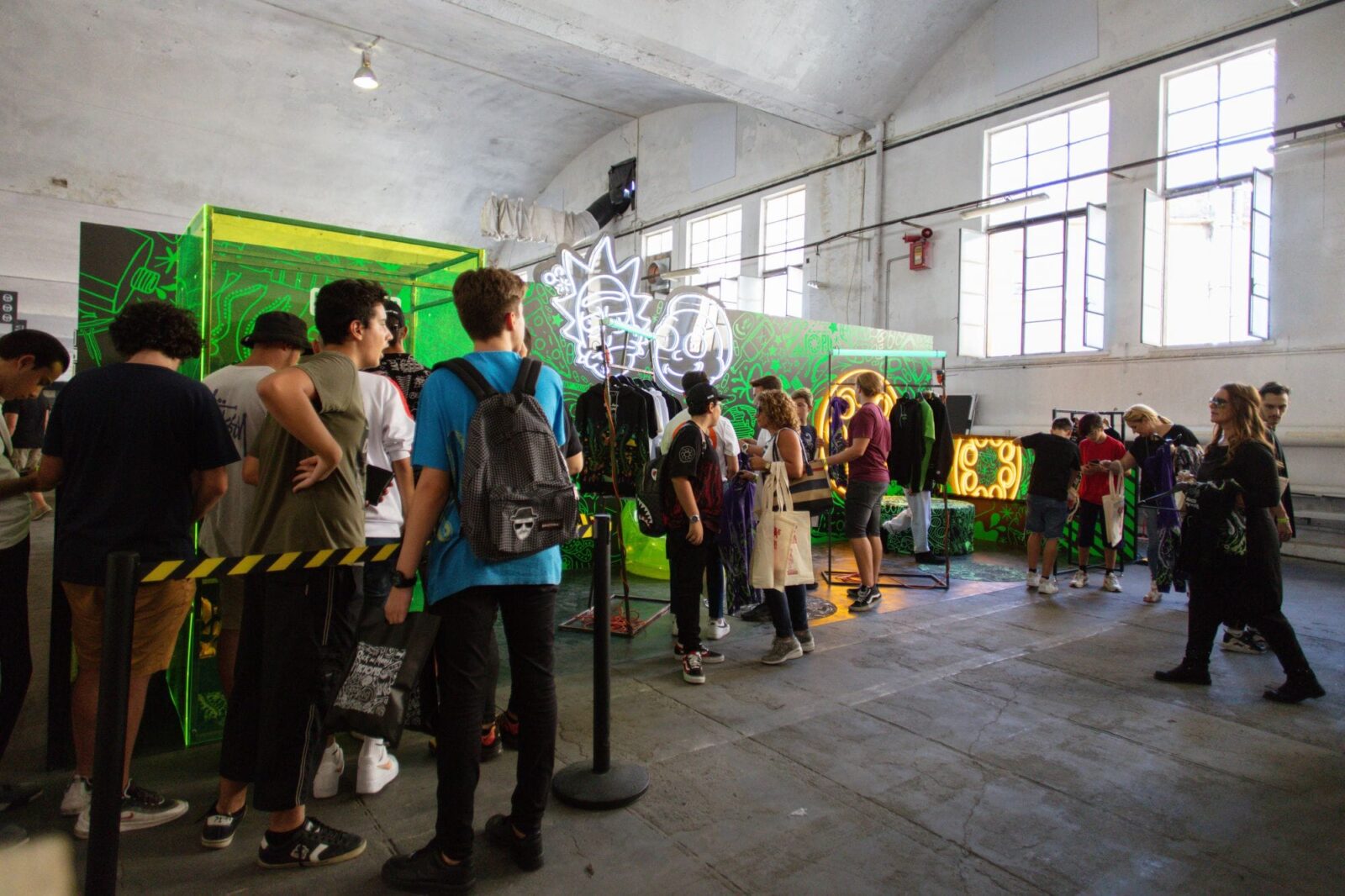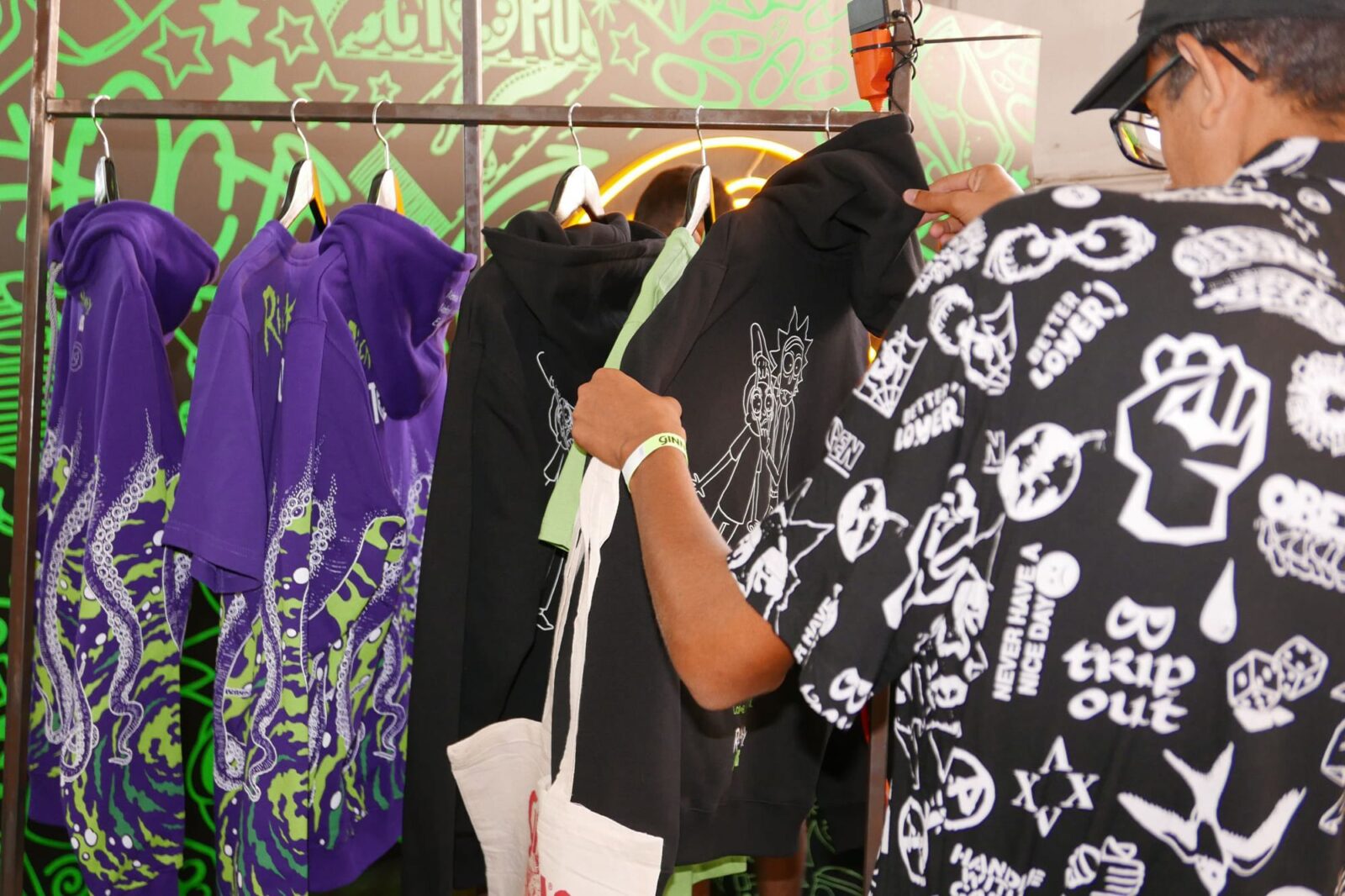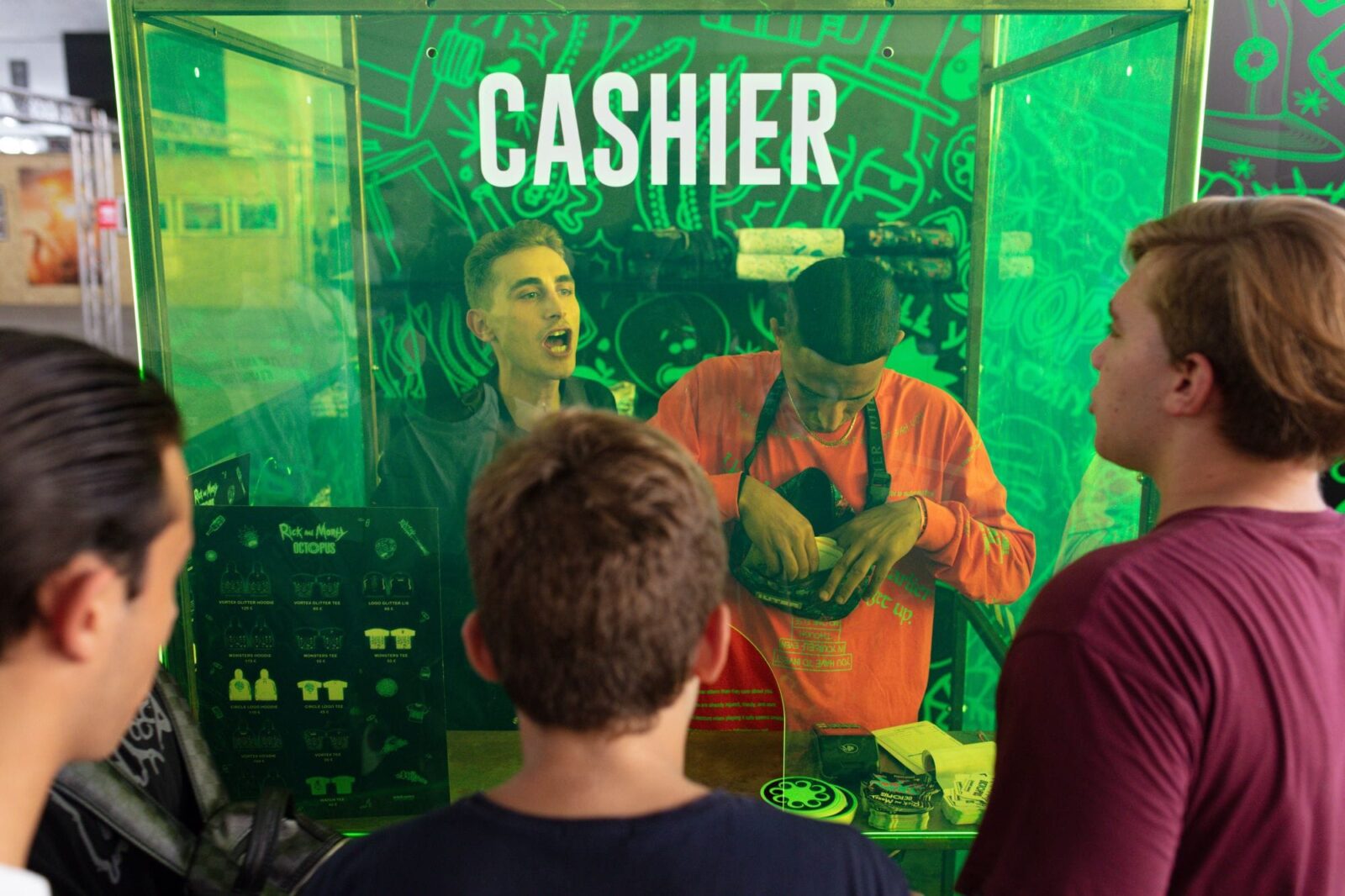 CREDITS
Project Lucia Andrea Forni.
Agency 1600studio.
Photo Octopus Brand.