NSS — Set up and Decoration
Nike, Women do Football
Production of banners, adhesive films for windows and floor. Decoration of furniture elements for setting up locations. Production of heat-transfer elements for live printing sessions with Nike technical t-shirt personalization.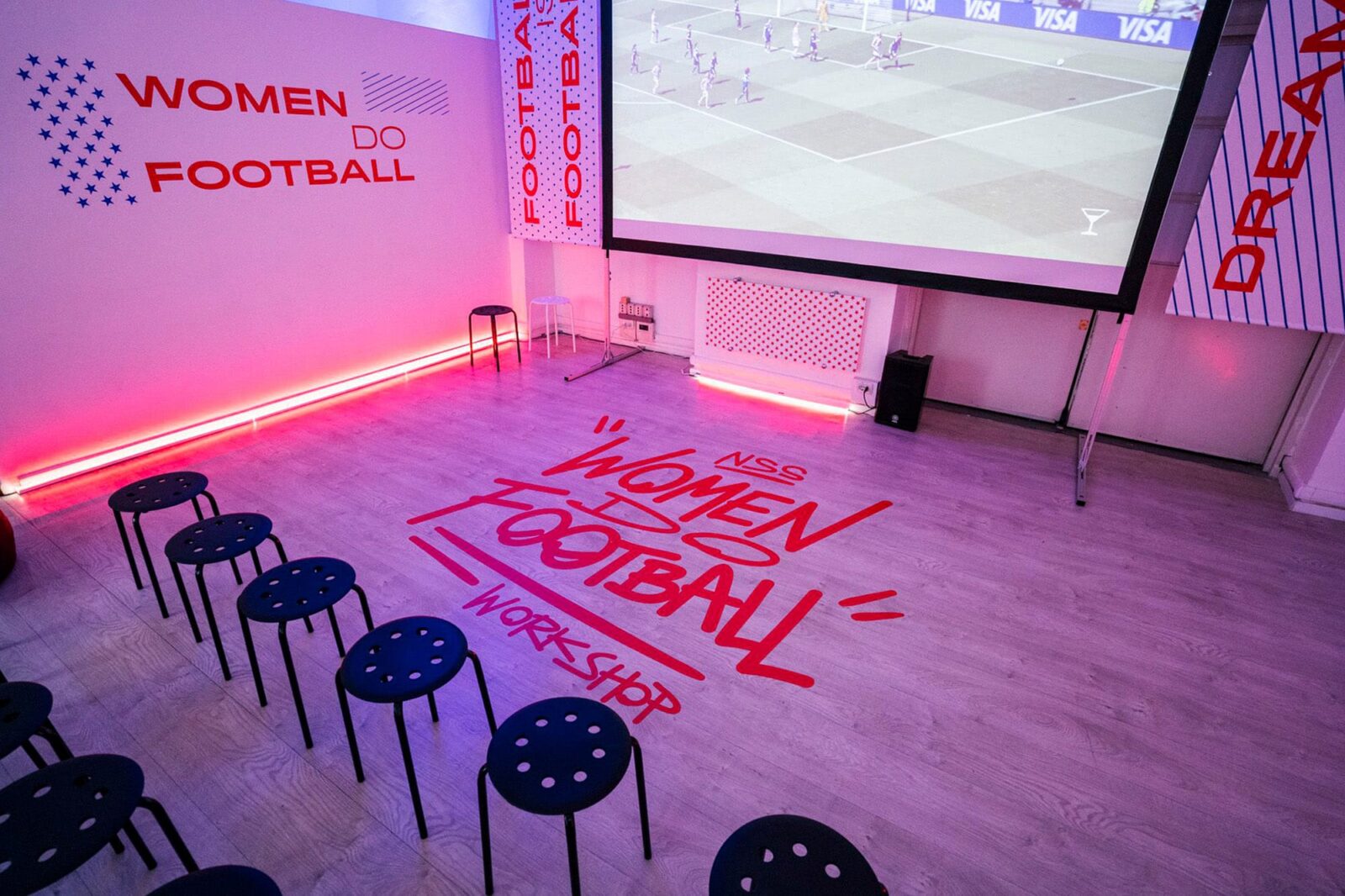 On the occasion of the women's soccer world cup, numerous events were organized in different locations in the city of Milan to be able to watch the National team matches live. The locations were decorated and set up ad-hoc: flags, floor decorations and panels with portraits of the players and the new Nike jerseys. During the event, a live printing session was held where each guest was able to customize their Nike t-shirt with heat-transfer graphics produced by our laboratory.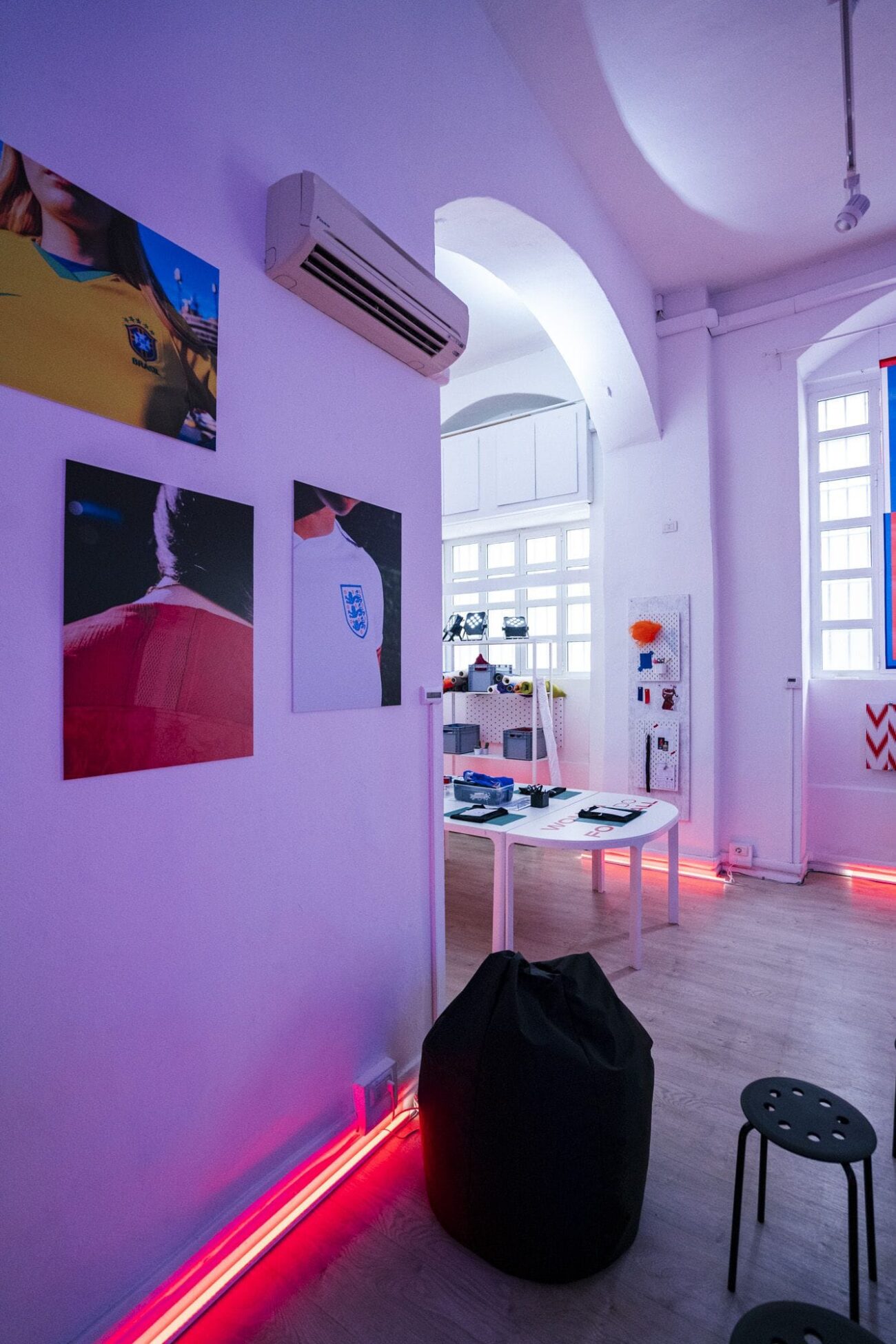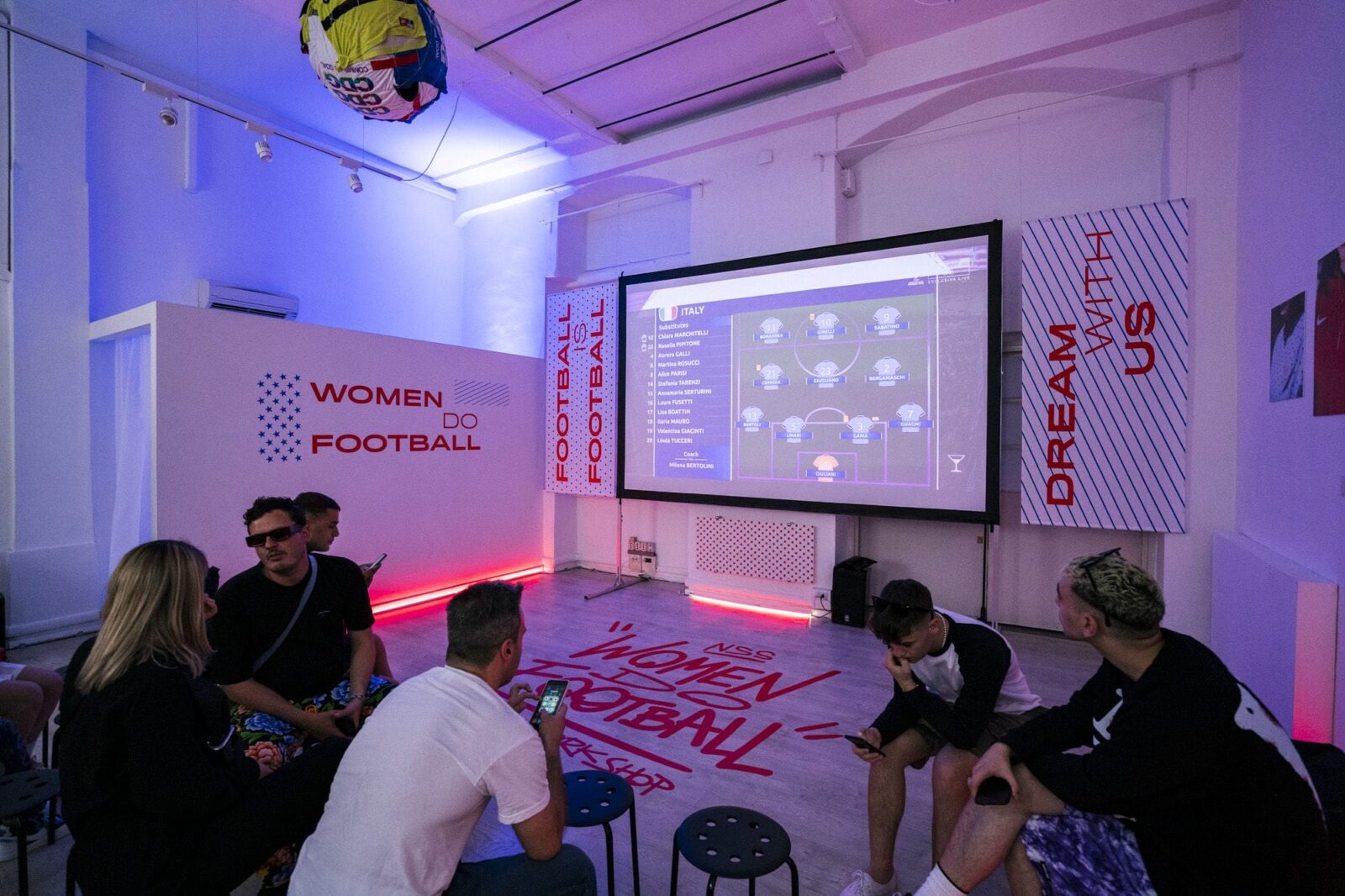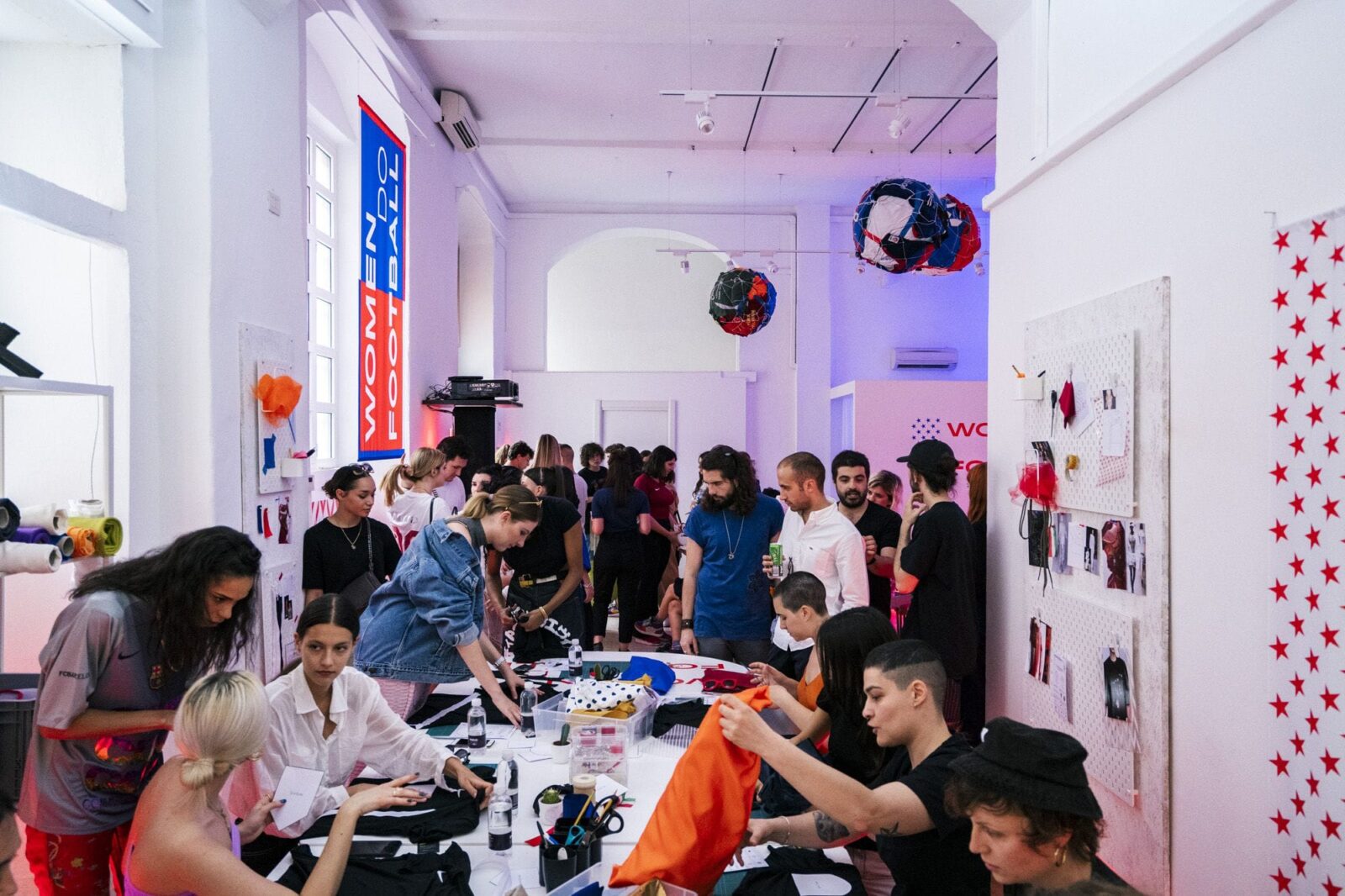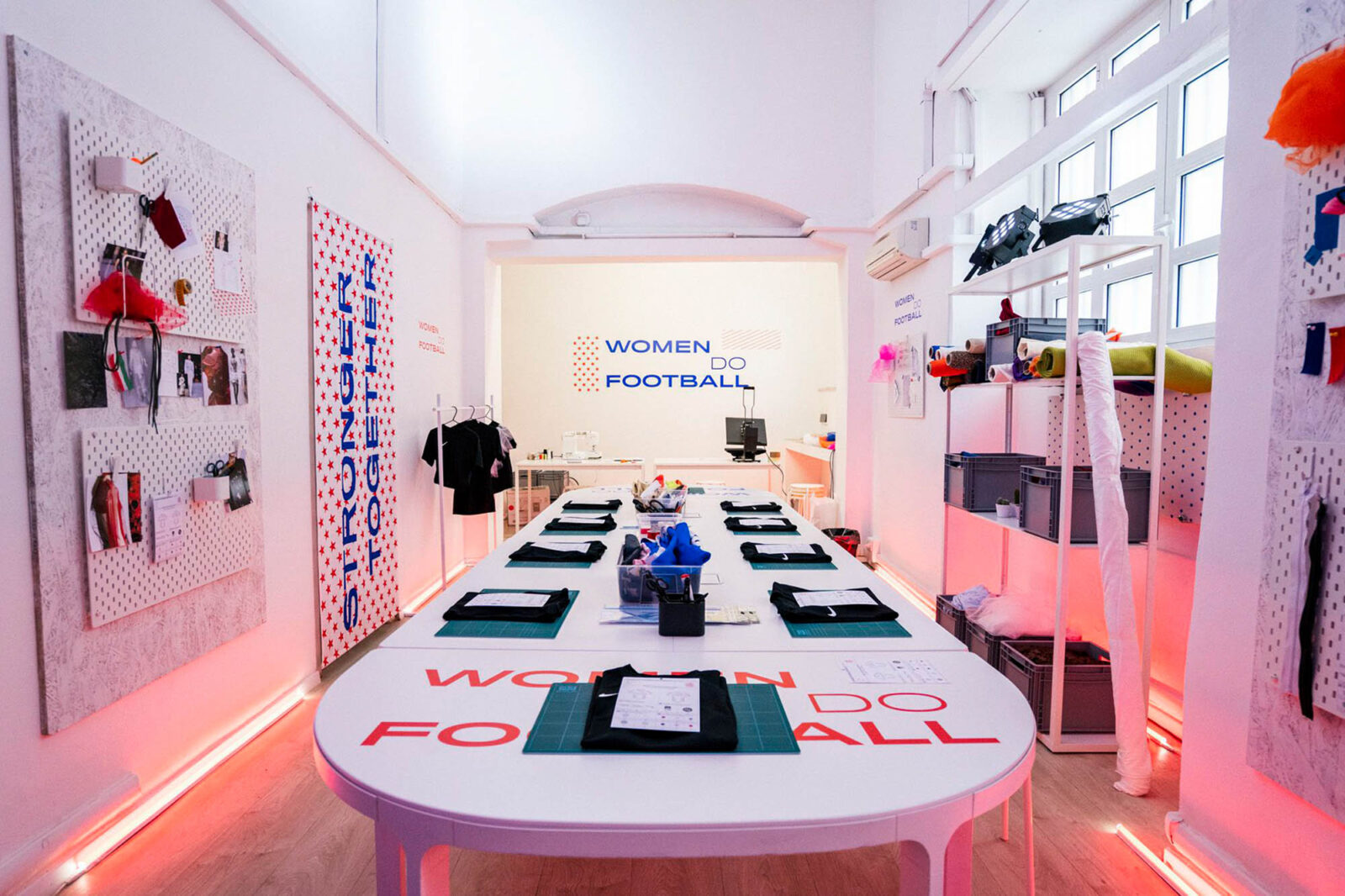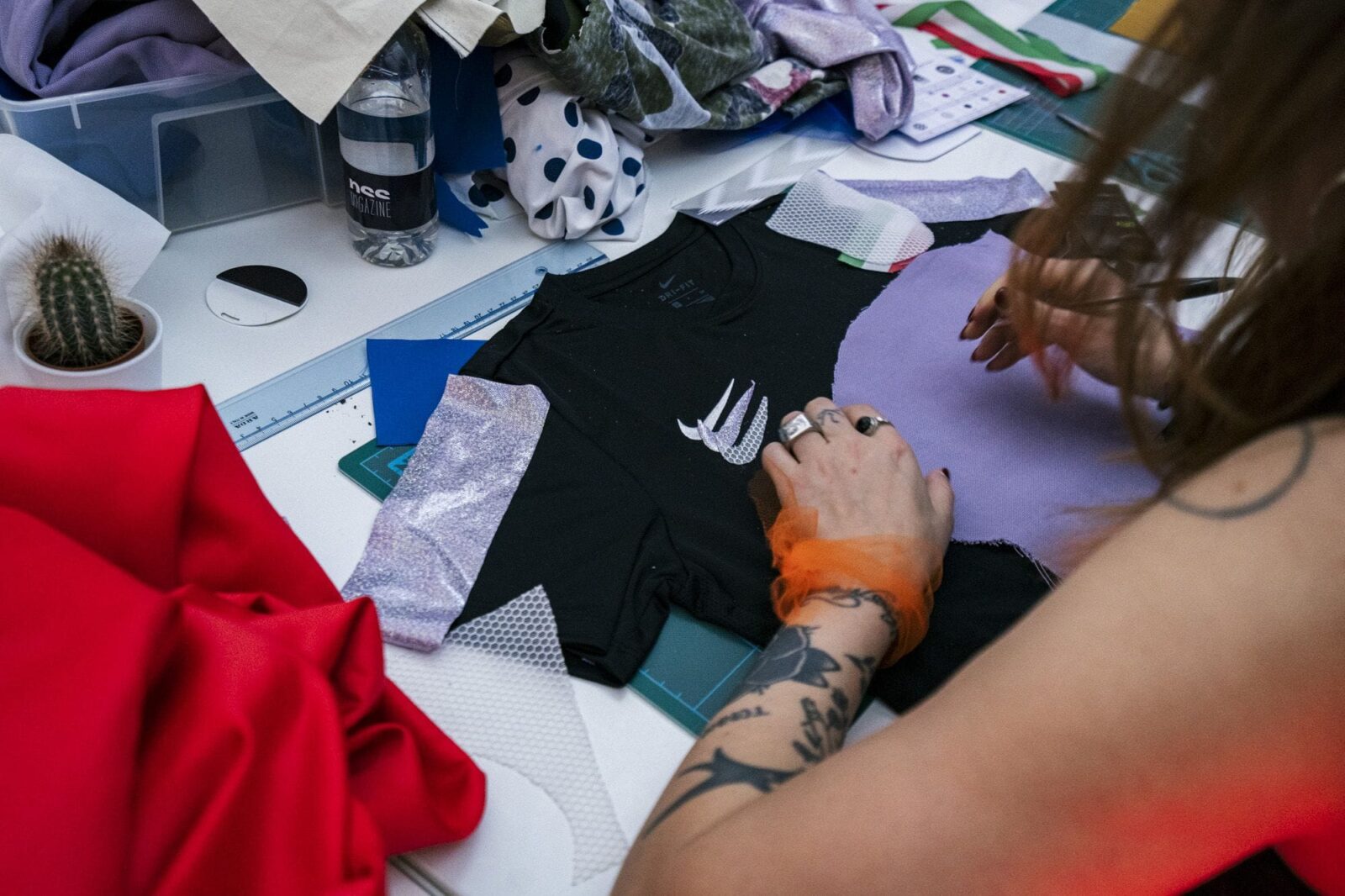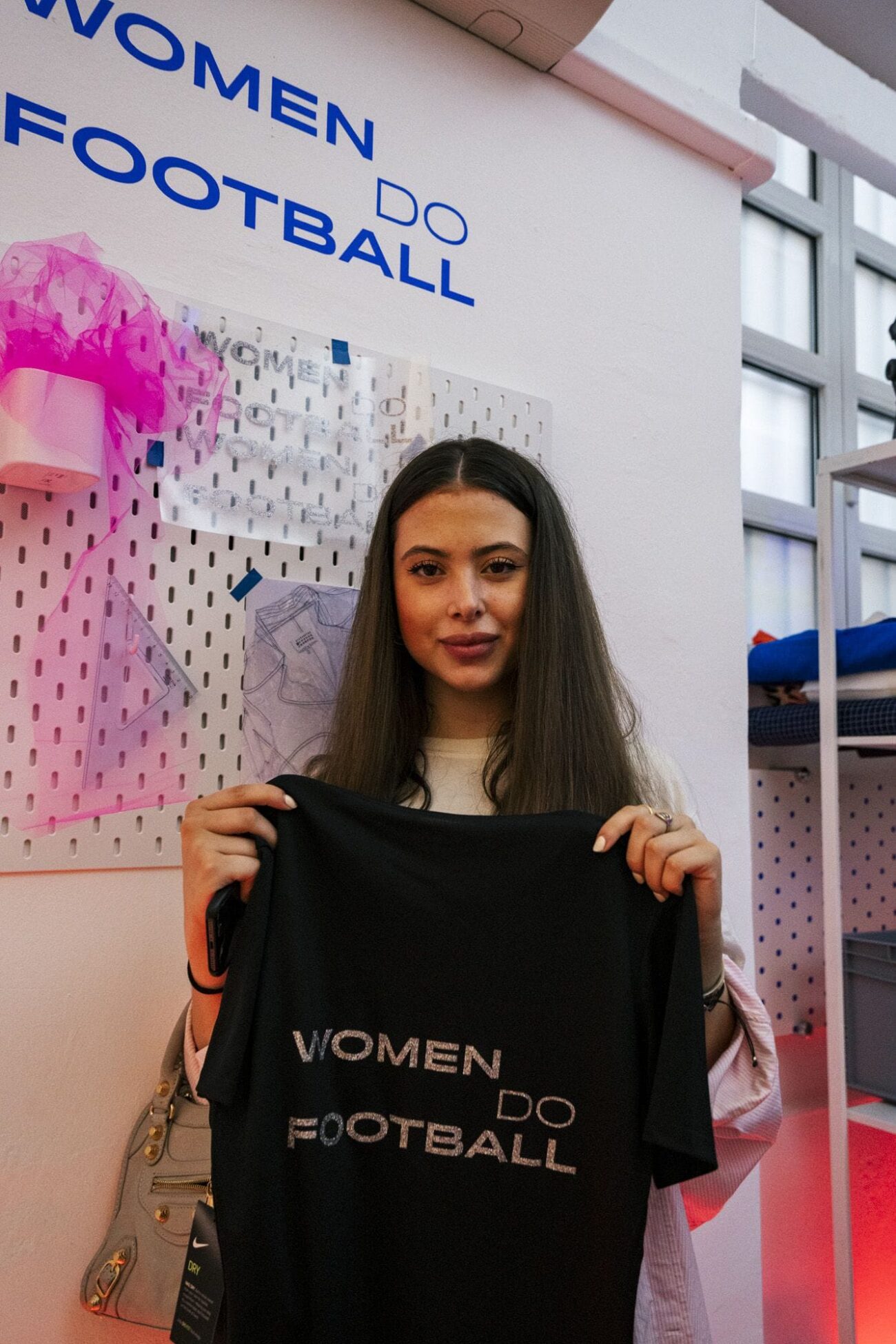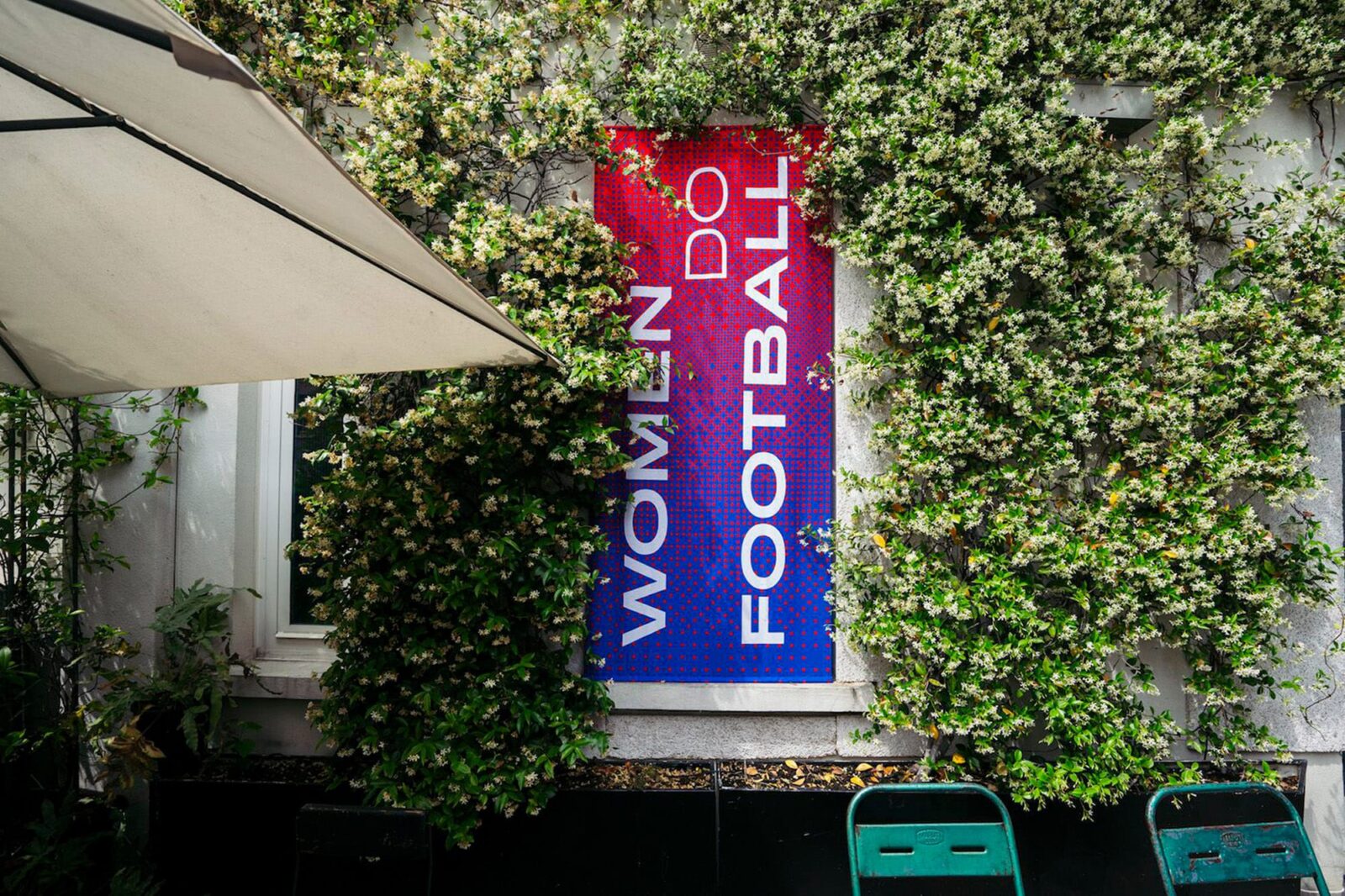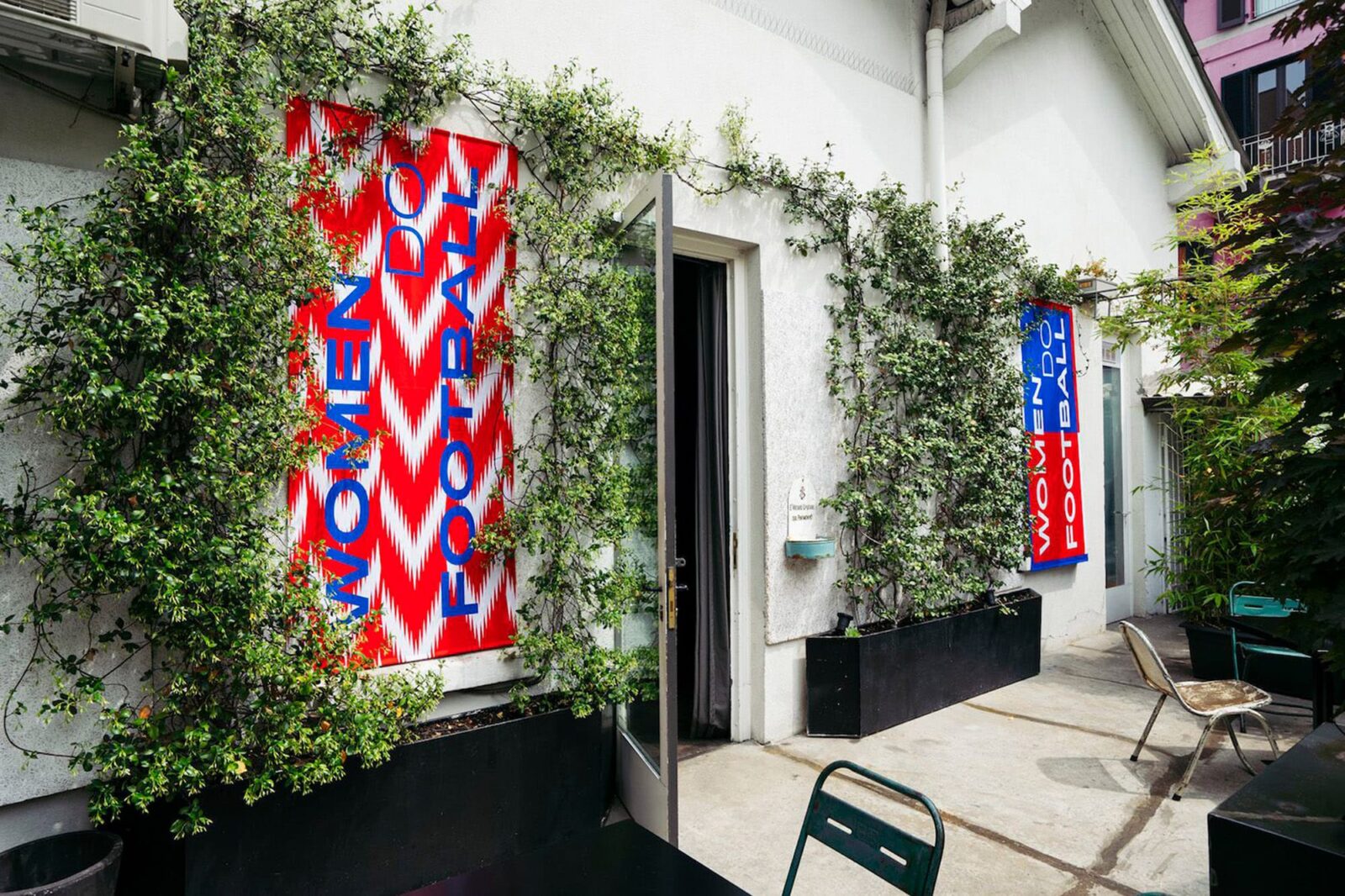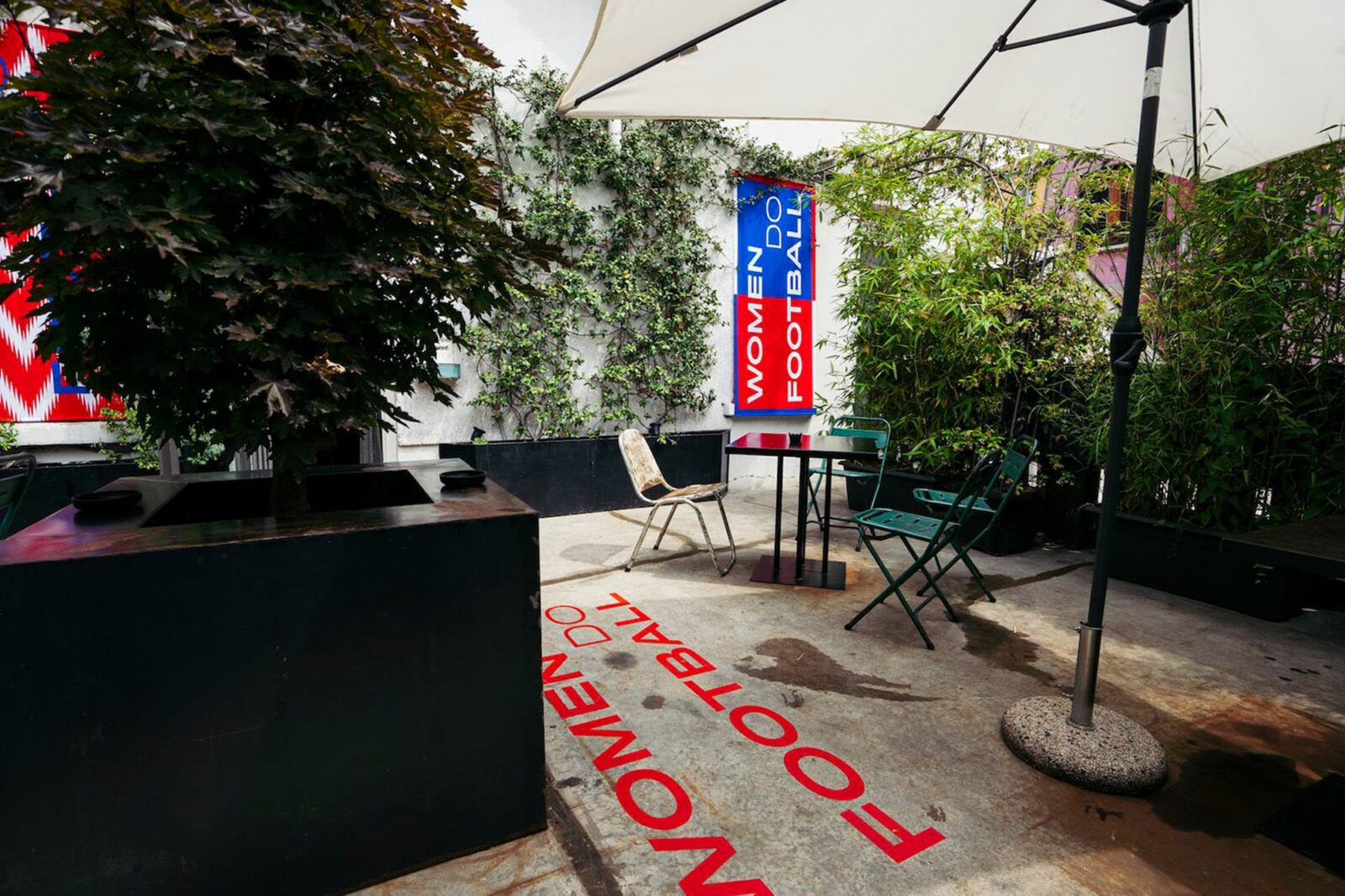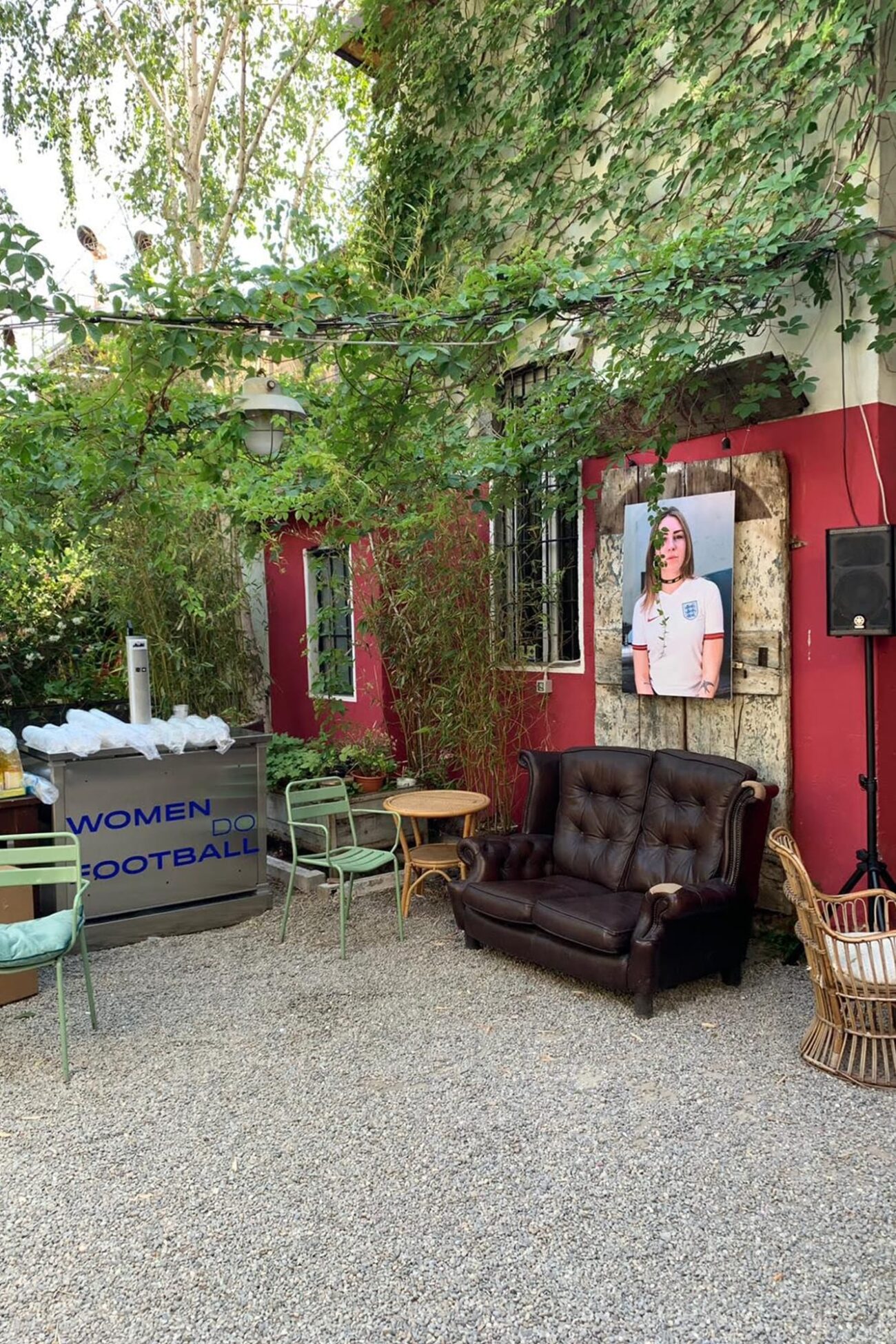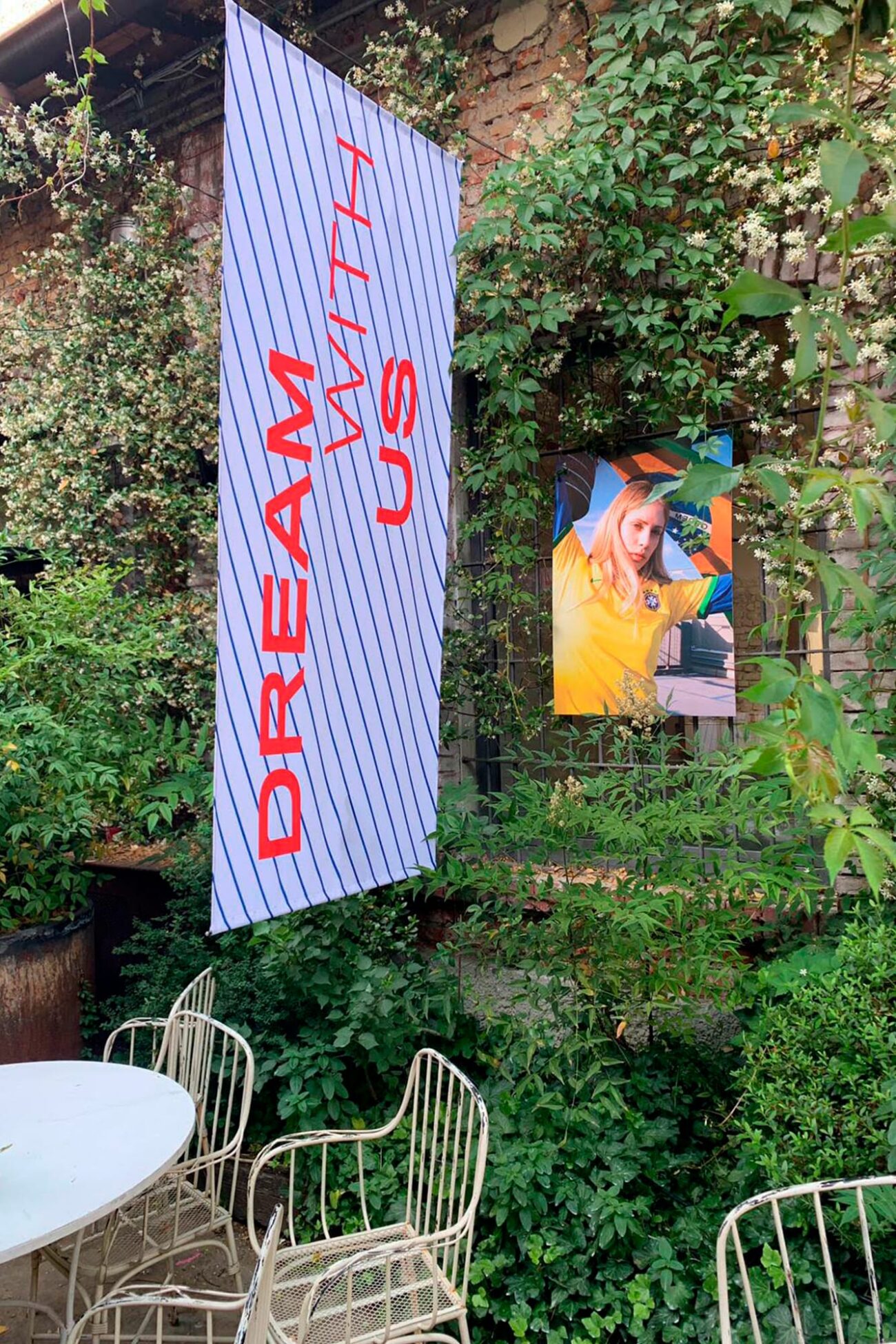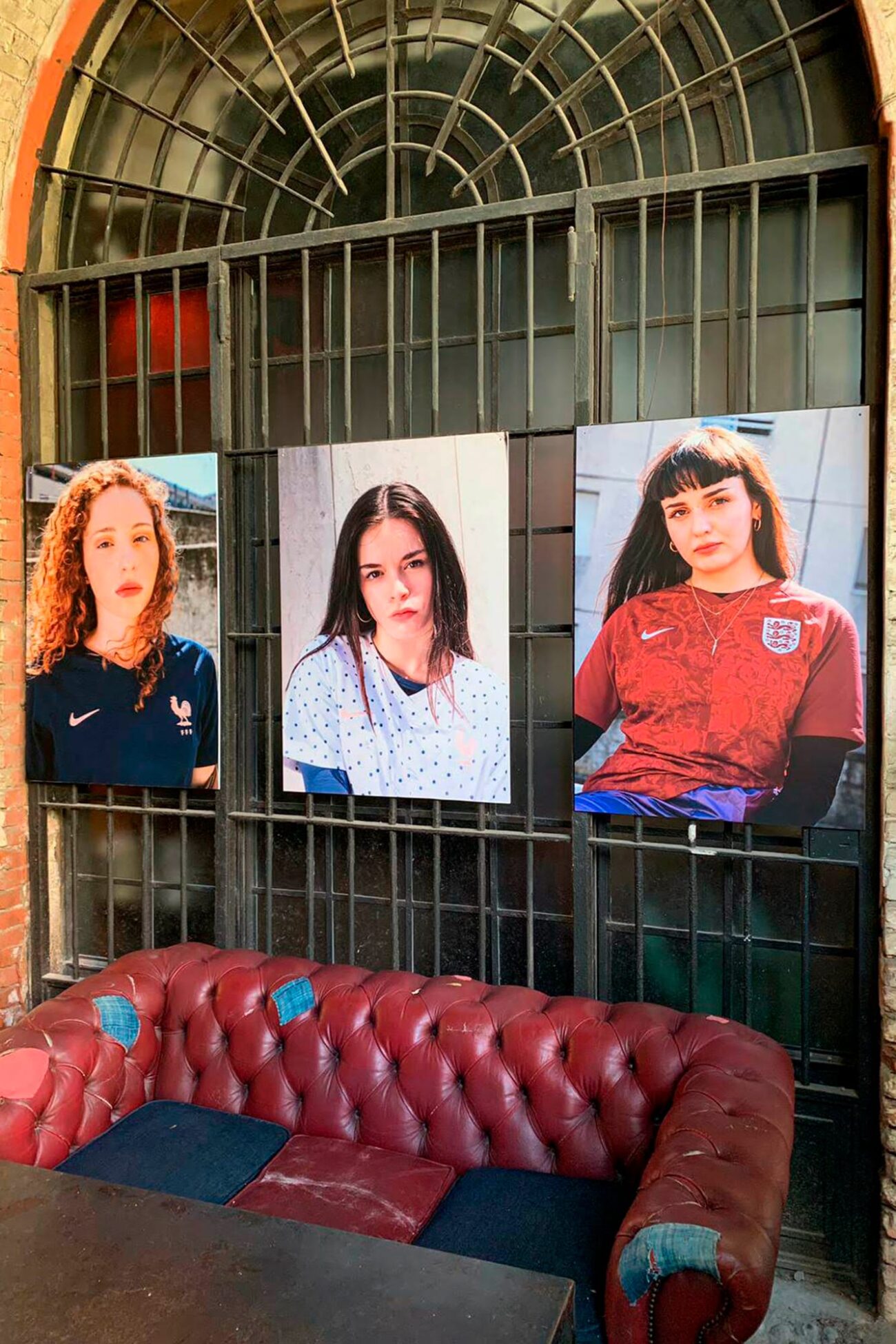 CREDITS
Creative Direction and Event Production NSS Factory.
Photo Nss, MH Srl.