Biennale Arte 2017 — Web Development
Il Mondo Magico
Web Development on WordPress platform. Backend customization for loading and updating content independently by the customer.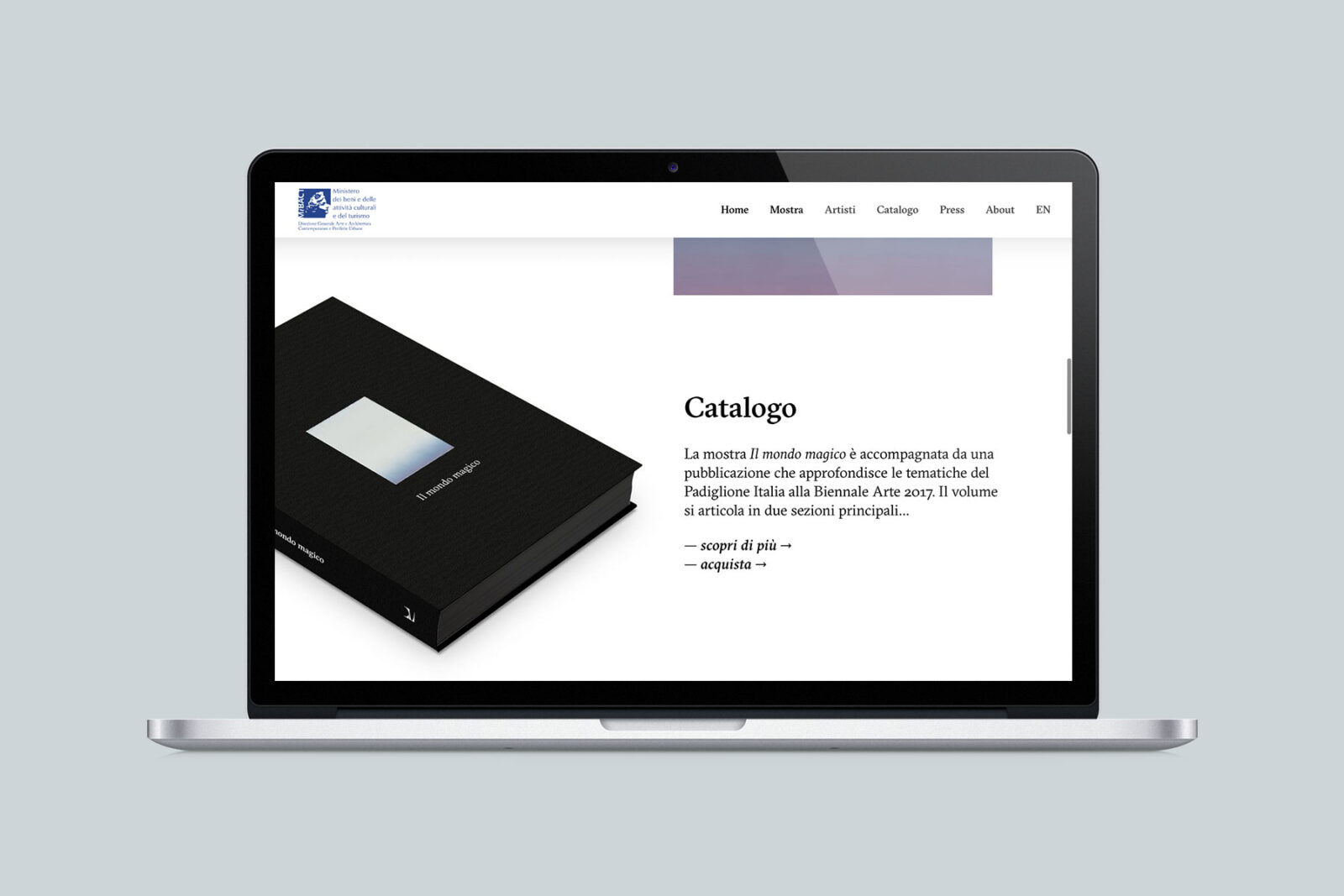 "Il mondo magico (The magical world), presents the work of three Italian artists—Giorgio Andreotta Calò, Roberto Cuoghi, and Adelita Husni-Bey—whose practices suggest a new faith in the transformative power of the imagination, and an interest in magic. With references to magic, fancy, and fable, these artists see art as a tool for inhabiting the world in all its richness and multiplicity." — Il Mondo Magico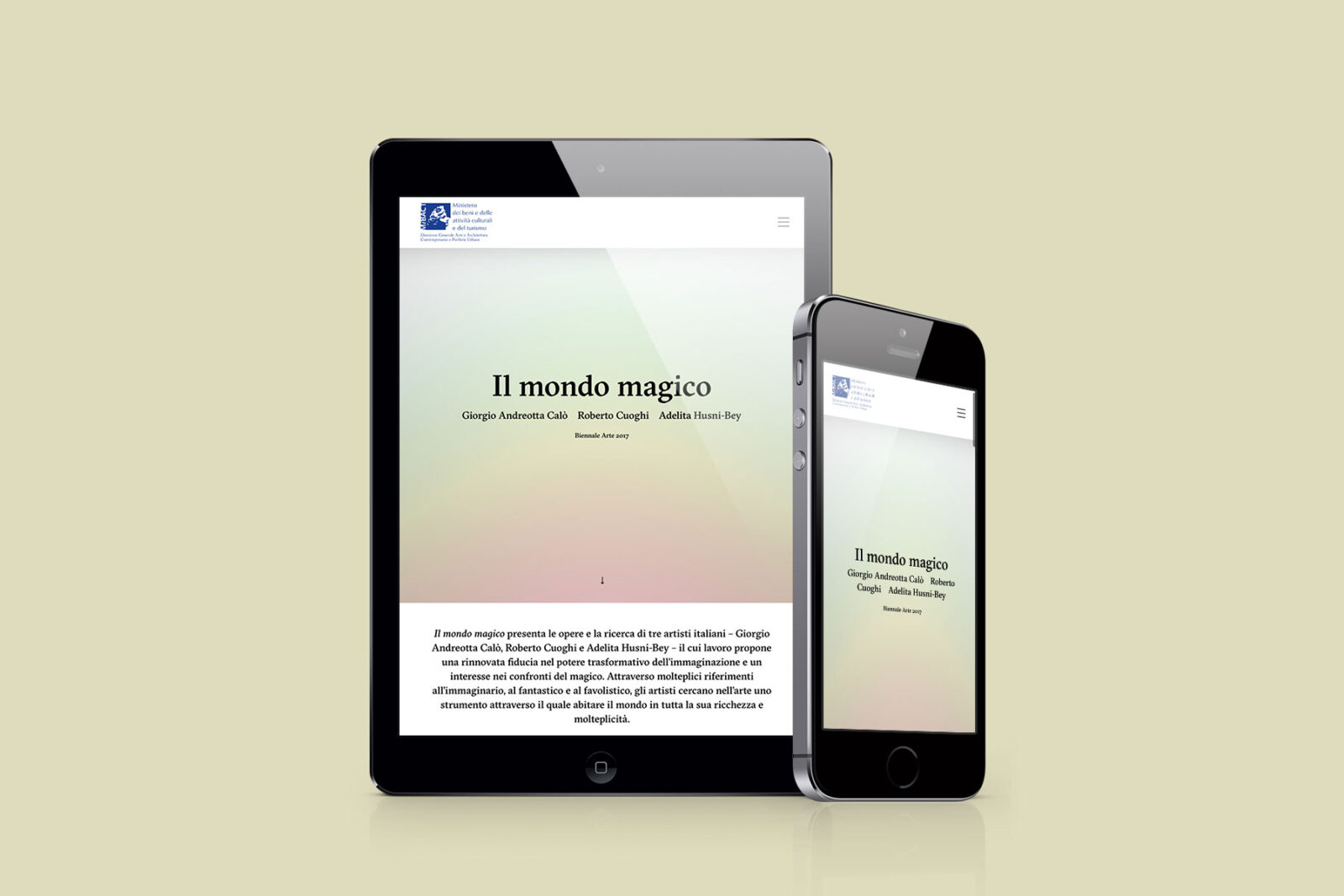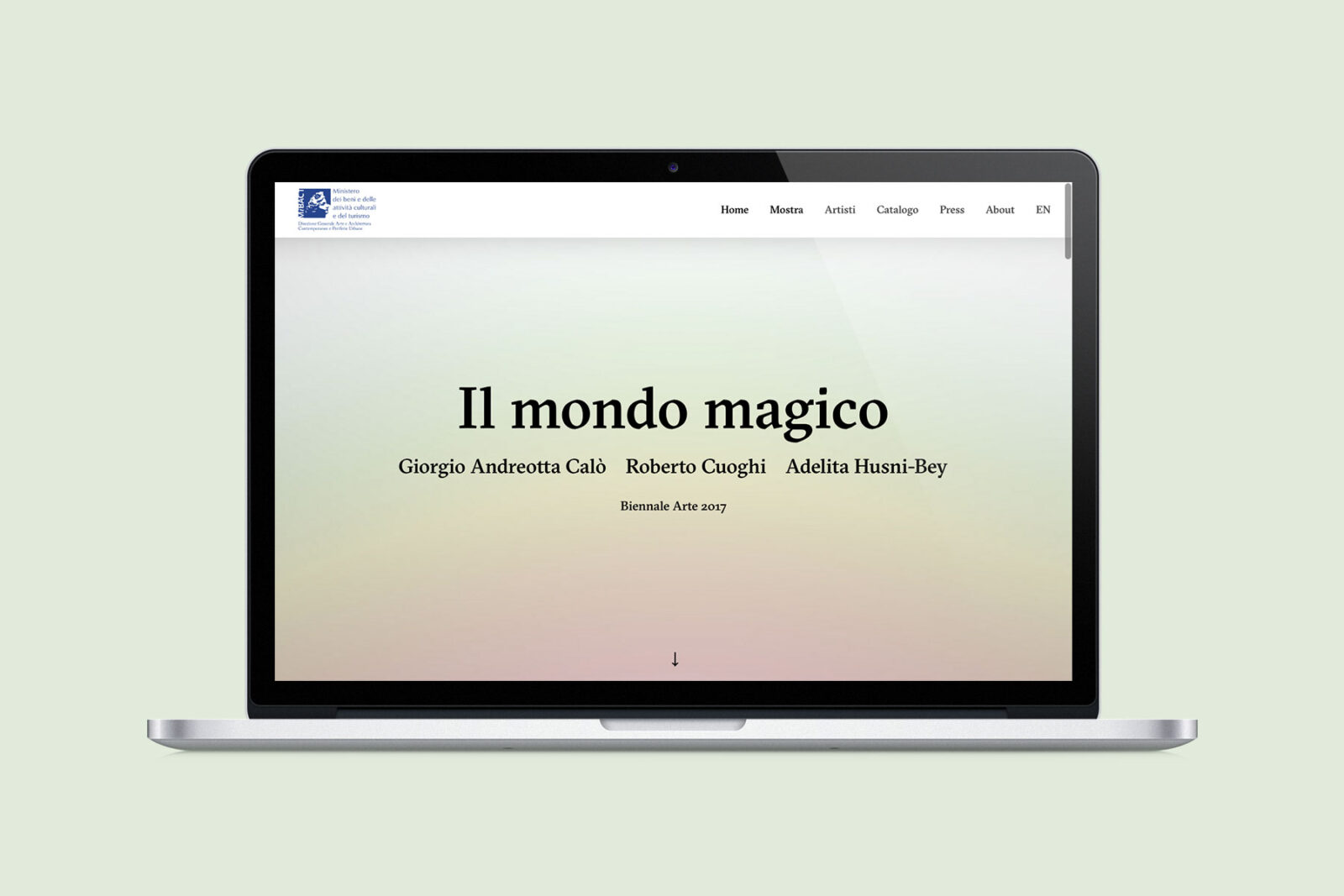 CREDITS
Design Leftloft.
Web Development on WordPress platform in collaboration with Pyetro.