Elite Law SA — Web Design and Development
Elite Law
Web Design and Development on WordPress platform. Backend customization for loading and updating content independently by the customer.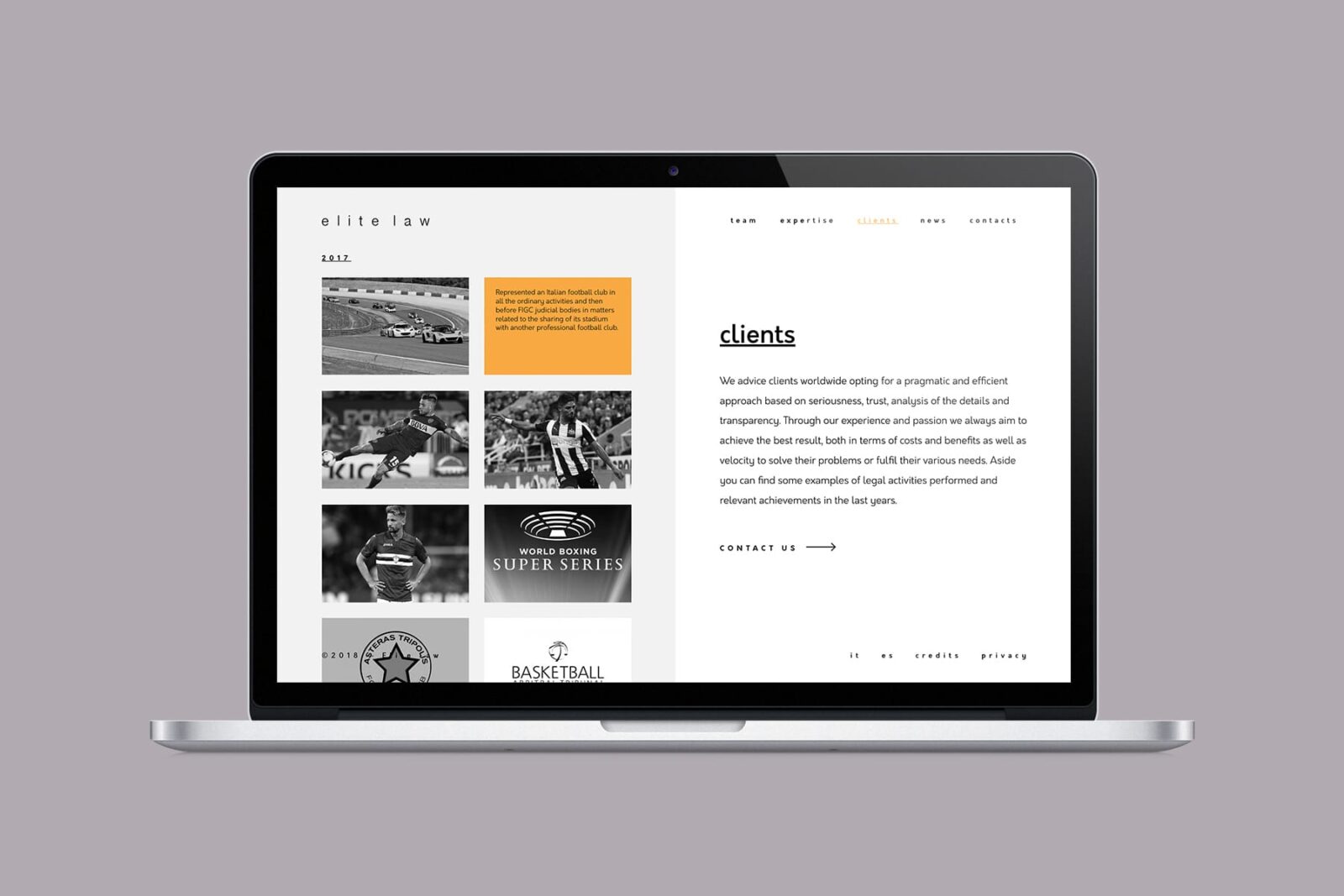 Elite Law is a highly specialized law firm in the sports and commercial sectors. For the study, we created the new website using a visual approach with a strong chromatic and compositional impact. The shooting, specially designed with elements inherent to the world of sport, was created by Laura Baiardini.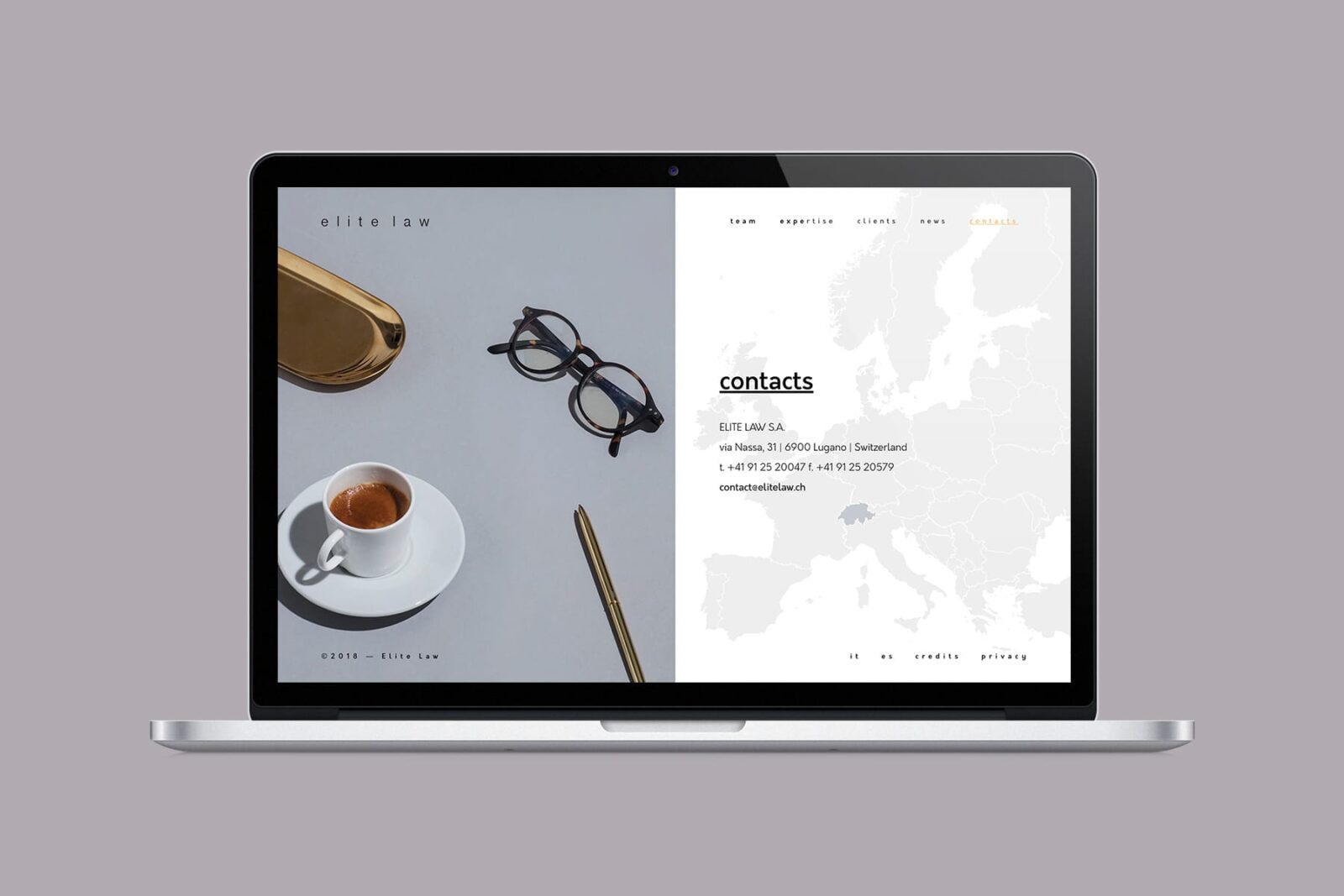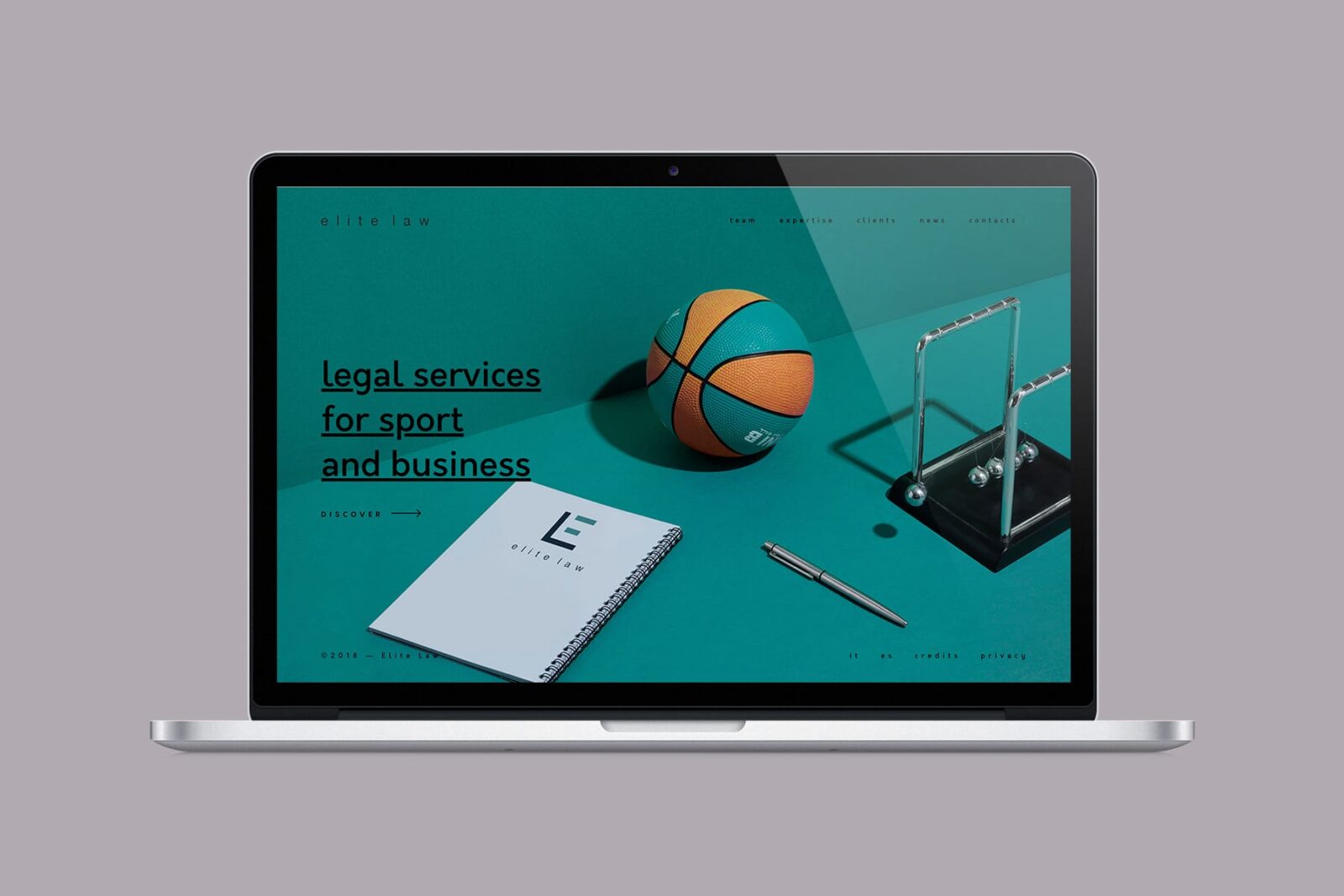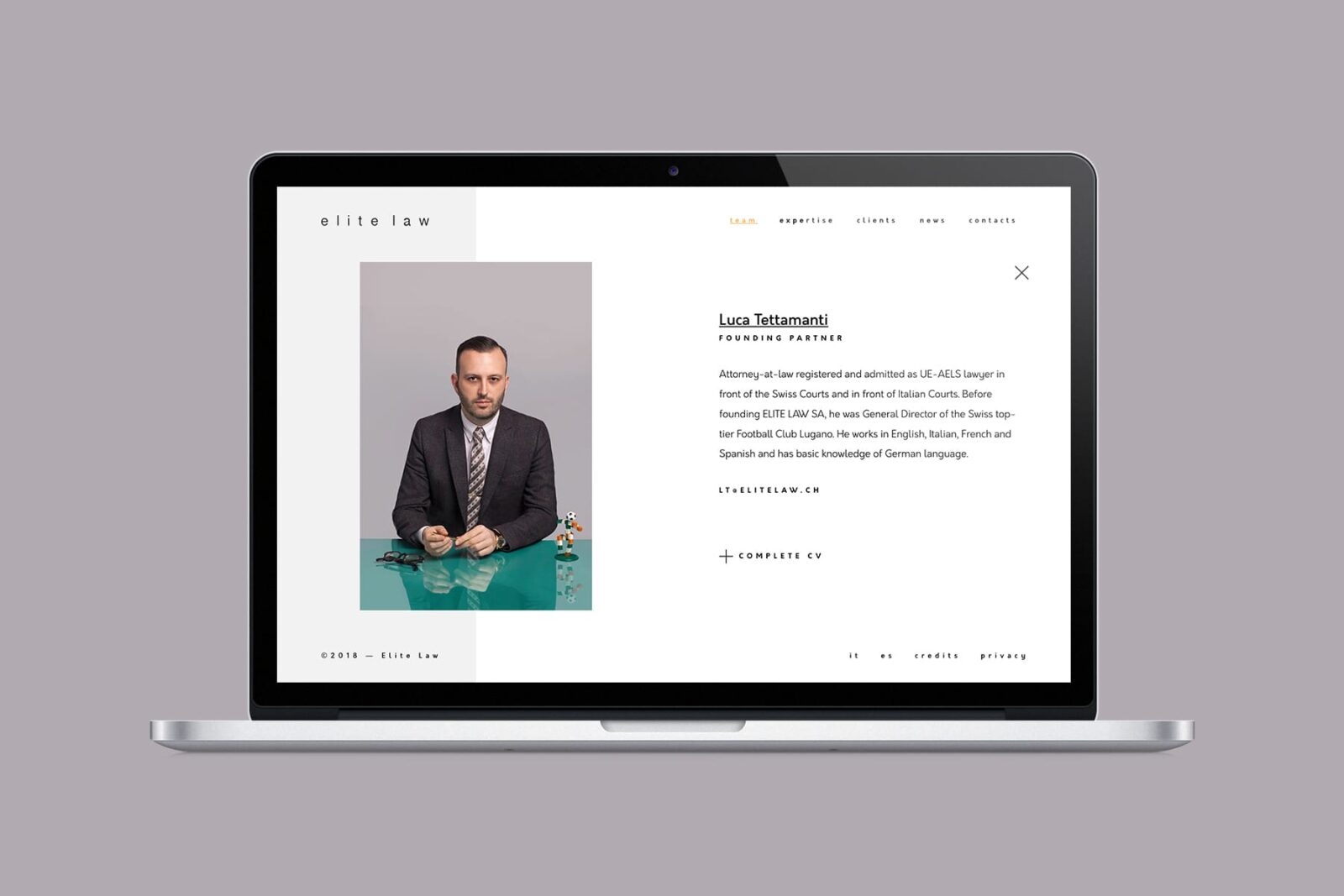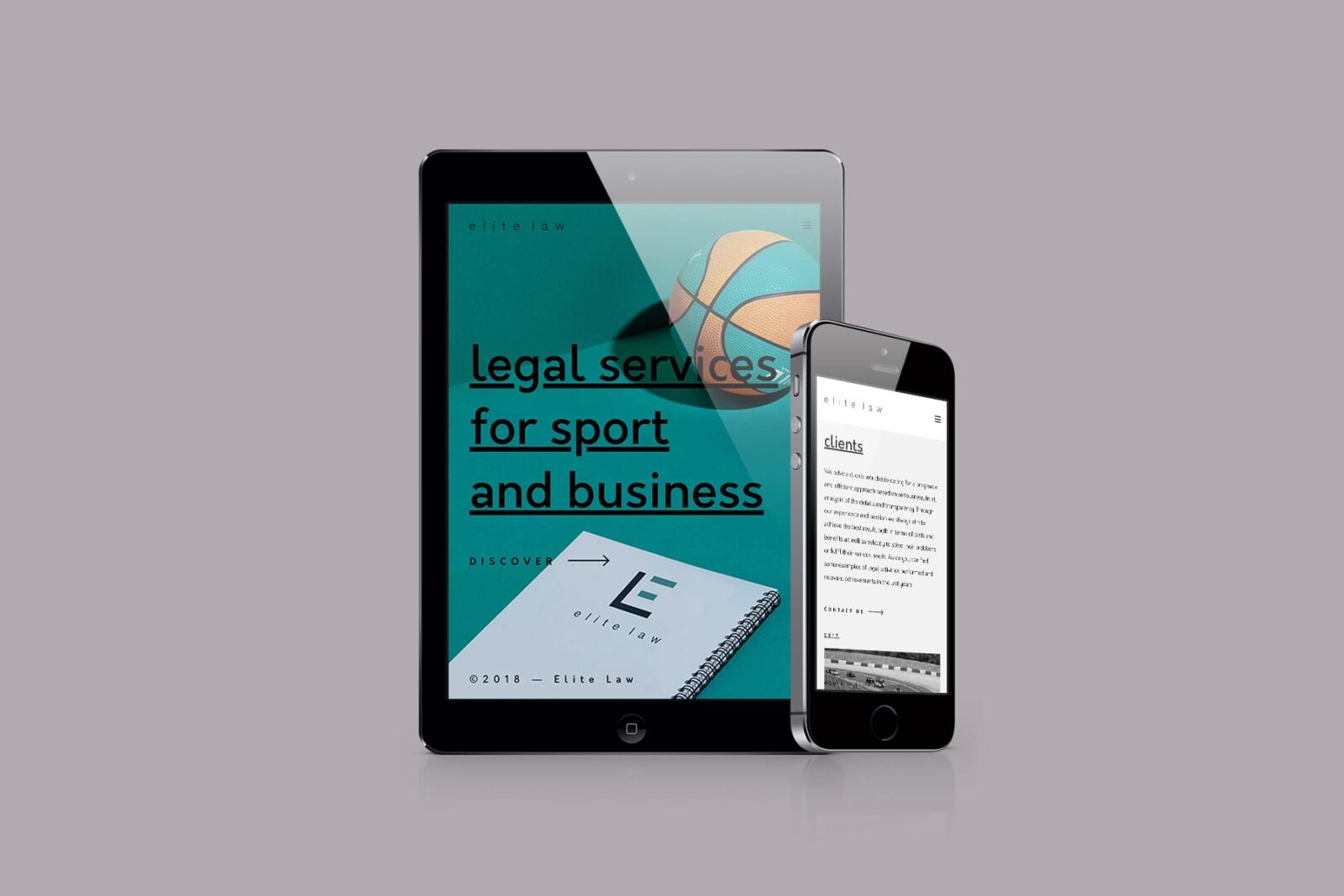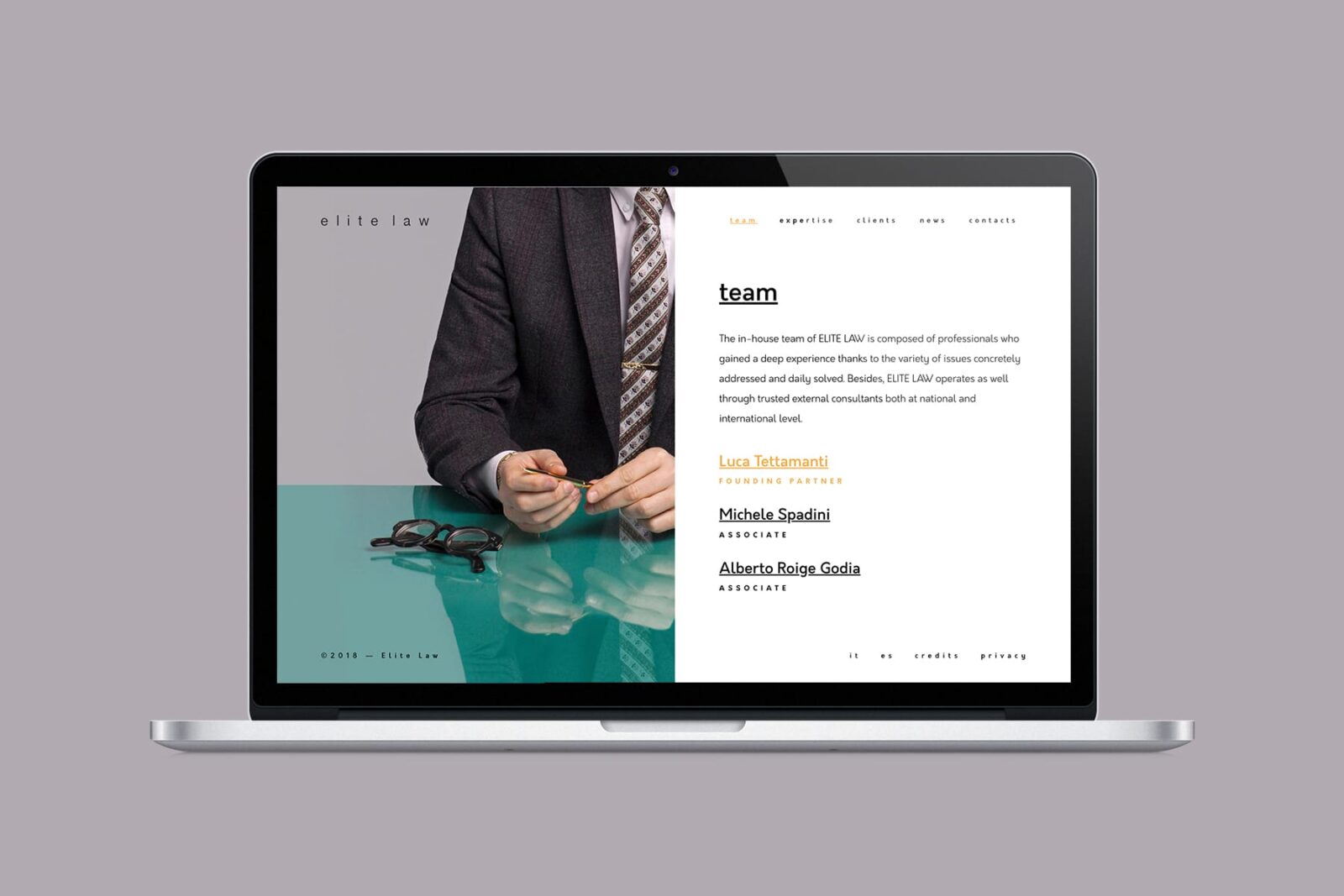 CREDITS
Shooting Laura Baiardini.